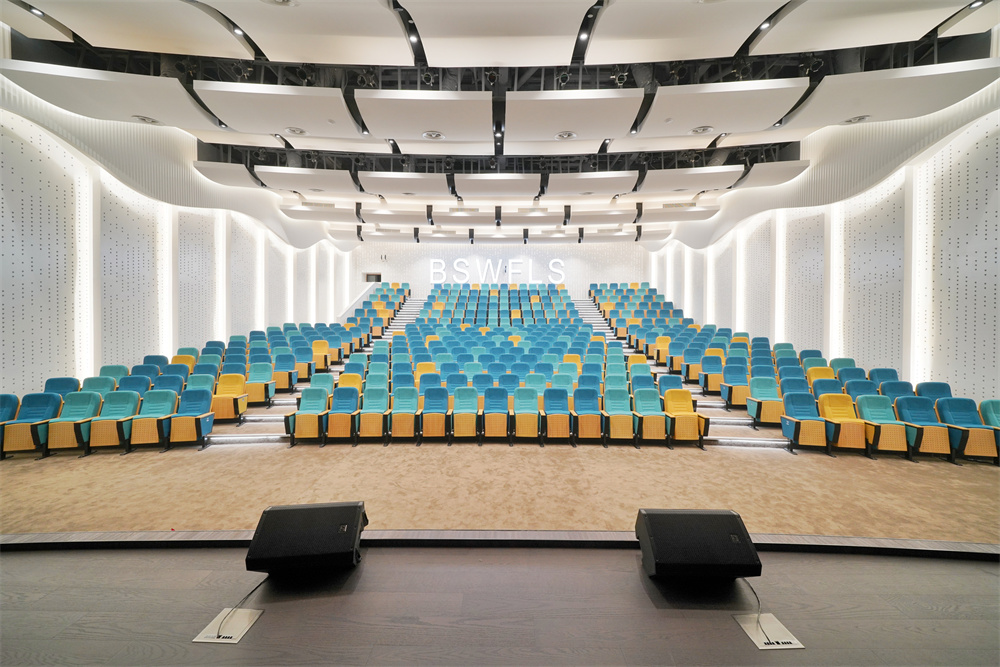 Presentation of Performance
Acting courses are a crucial component of primary and secondary school education. The on-campus theater, which serves as a venue for student performances, should be an engaging and stimulating space that allows students to express themselves. Through self-expression, students develop a passion for acting, and the theater becomes a place where children can learn and grow in their craft.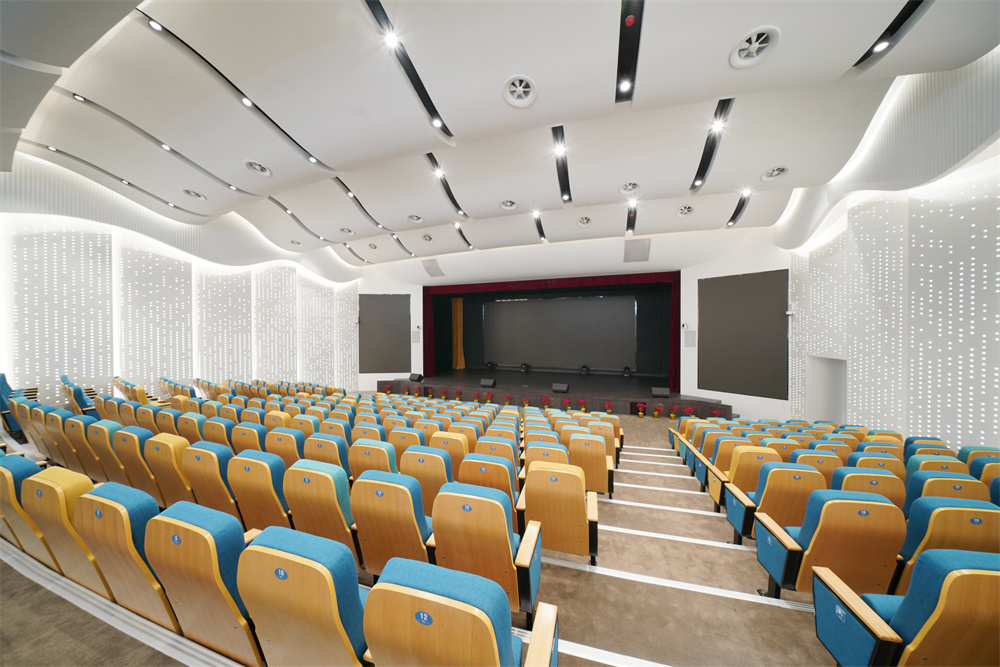 Creating of Atmosphere
Inspired by music melodies, our aim is to create a dynamic performance space that embodies the melodious rhythm of music. The overall design strikes a balance between the formality and solemnity of a traditional performance venue, and the vivaciousness and energy that inspire flashes of inspiration.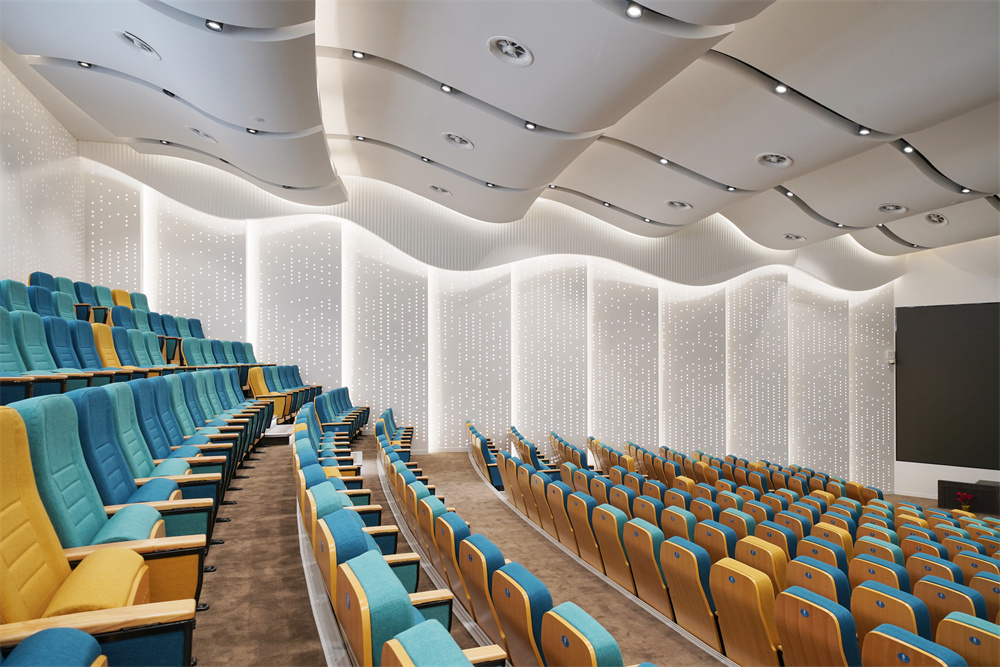 Rhythm of Space
When it comes to design techniques, our approach began with a curved GRG ceiling to bring fluidity and movement to the space. We then used curved lines in the walls to reinforce the rhythmic flow of the design. The holes in the sound-absorbing panels on the walls were arranged in a rhythm, and the lighting design was carefully considered to introduce dynamism and energy into the space. The changing colors of the seating create a visual representation of sound waves, resulting in a vibrant and rhythmic ambiance.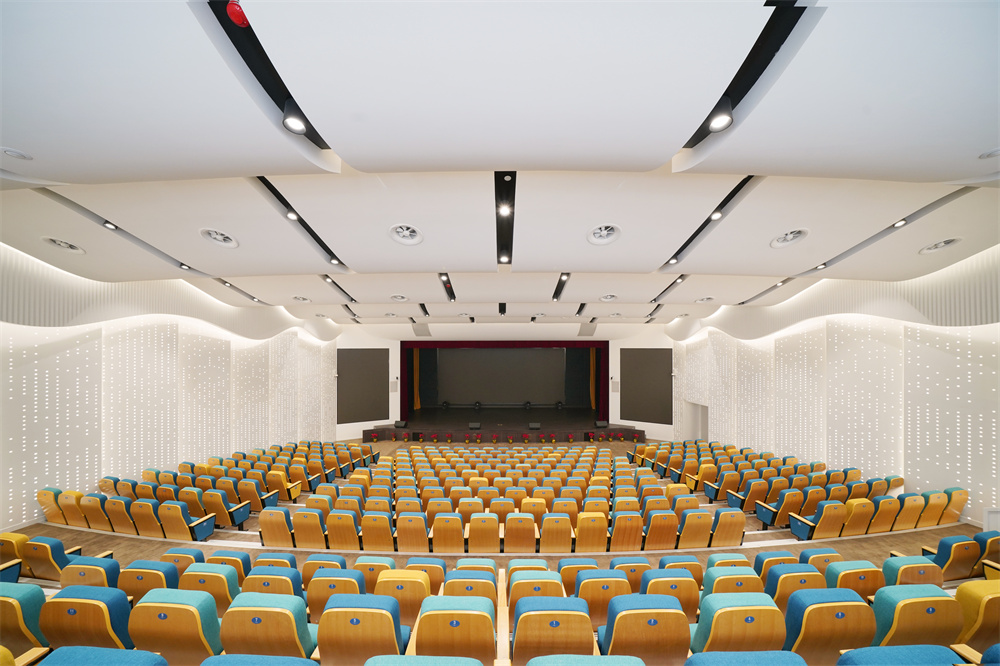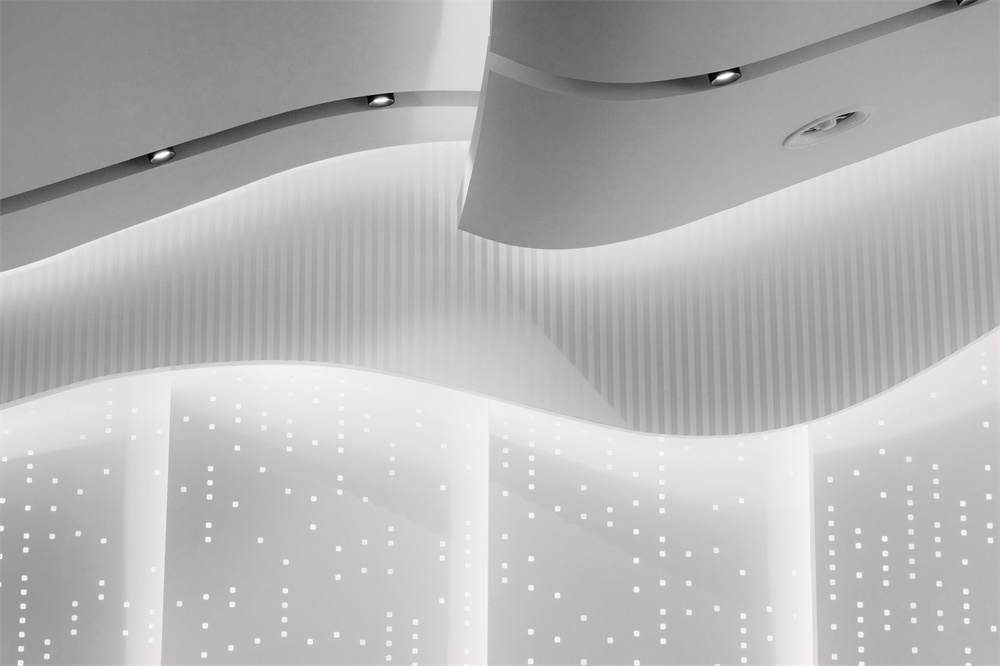 Transmission of Sound
To improve the acoustics of the space, we utilized curved GRG panels with excellent acoustic reflection properties and optimized the arc of the ceiling to ensure even sound distribution. Additionally, the angled placement of the sound-absorbing panels on the walls further enhances the acoustic performance of the venue.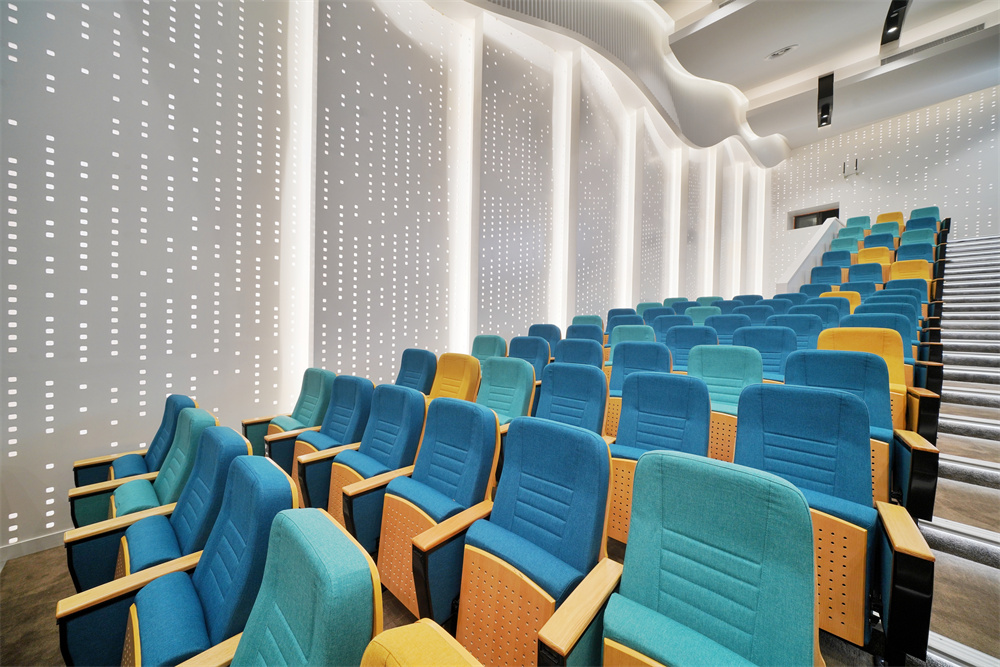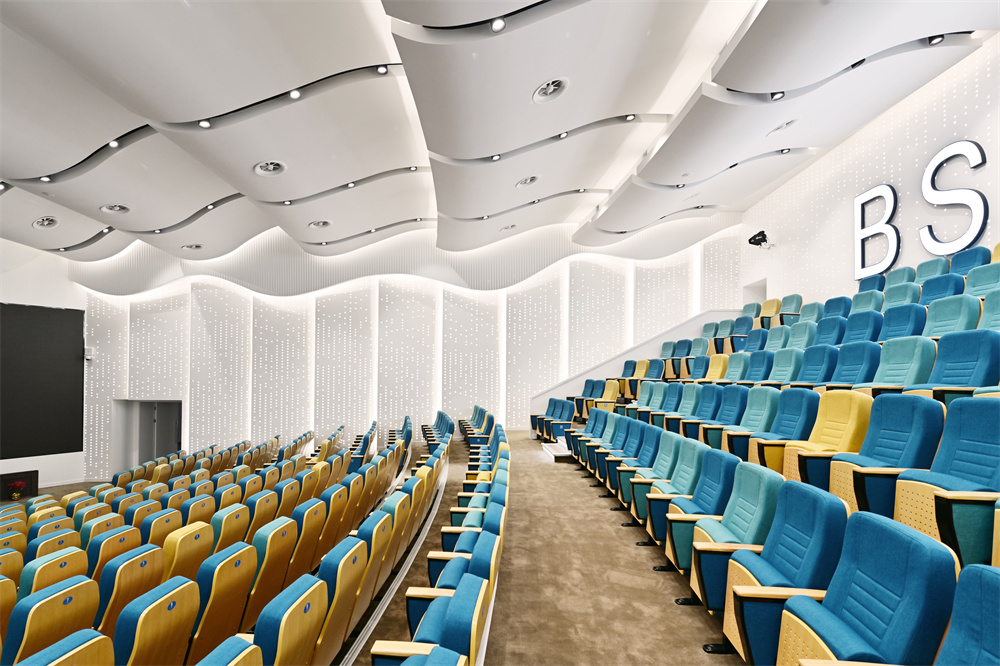 Expression of Vitality
The theater space, filled with musical fluidity, embodies the lively energy of the campus. Whether hosting concerts, theater performances, large-scale gatherings, speeches, competitions, or other activities, performers and audiences alike can feel the venue's spirit and are able to give their best performance presentations within this dynamic space.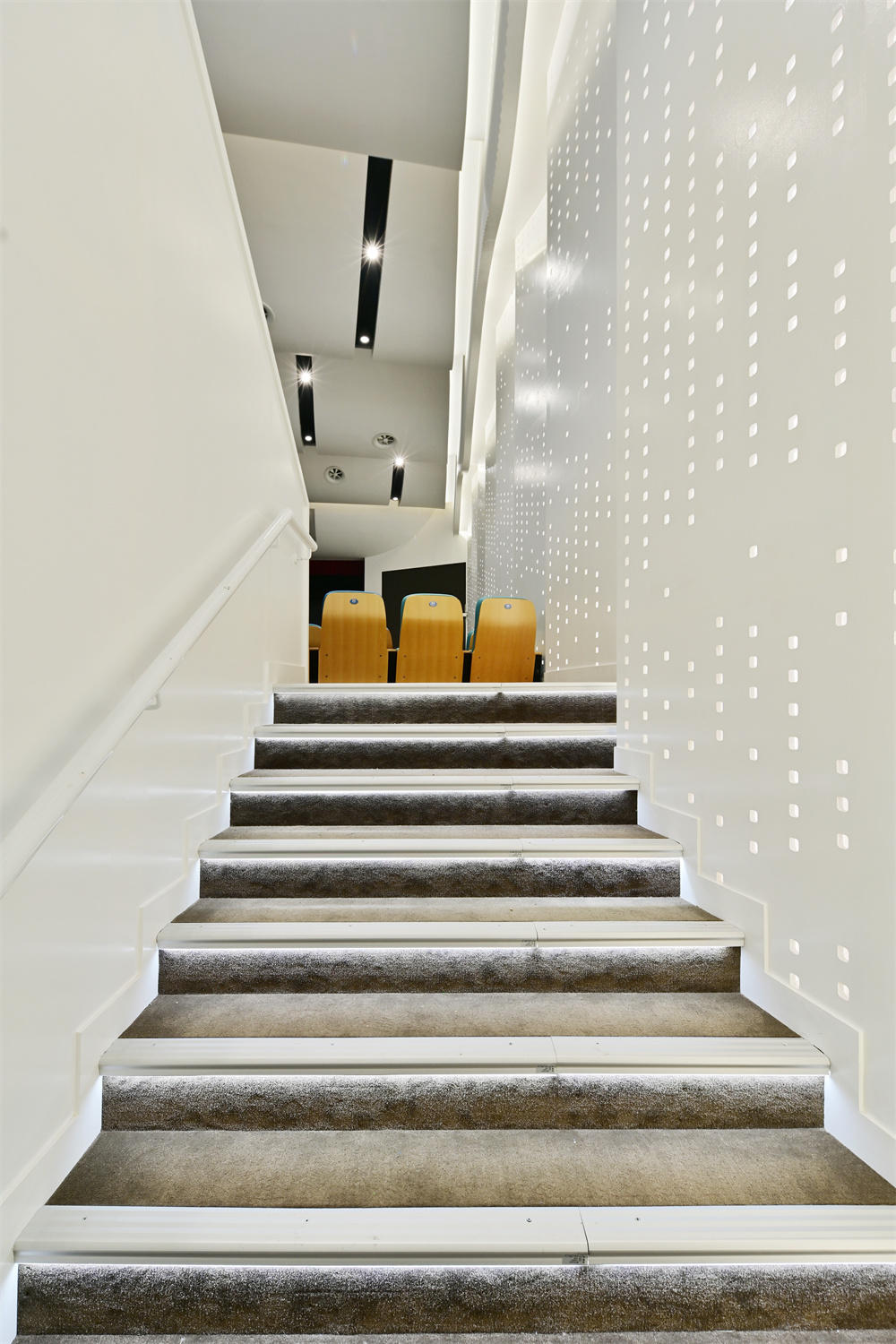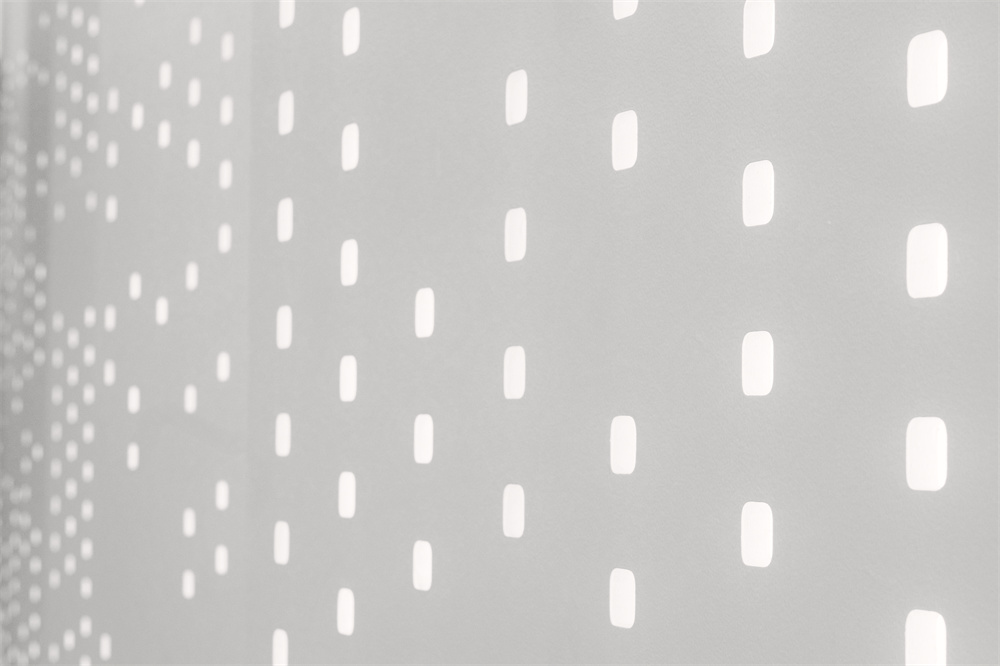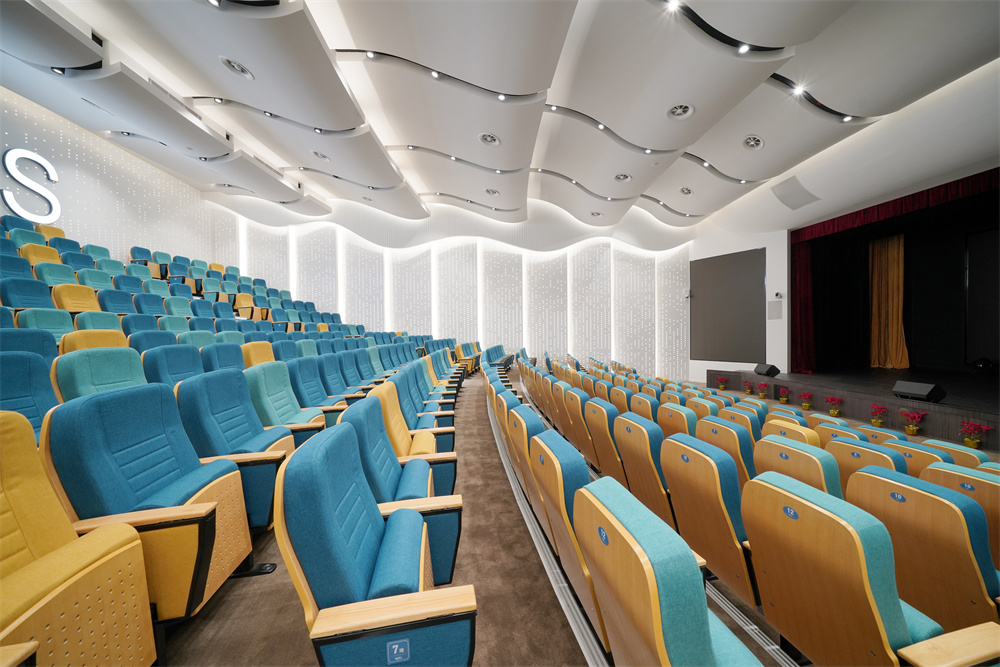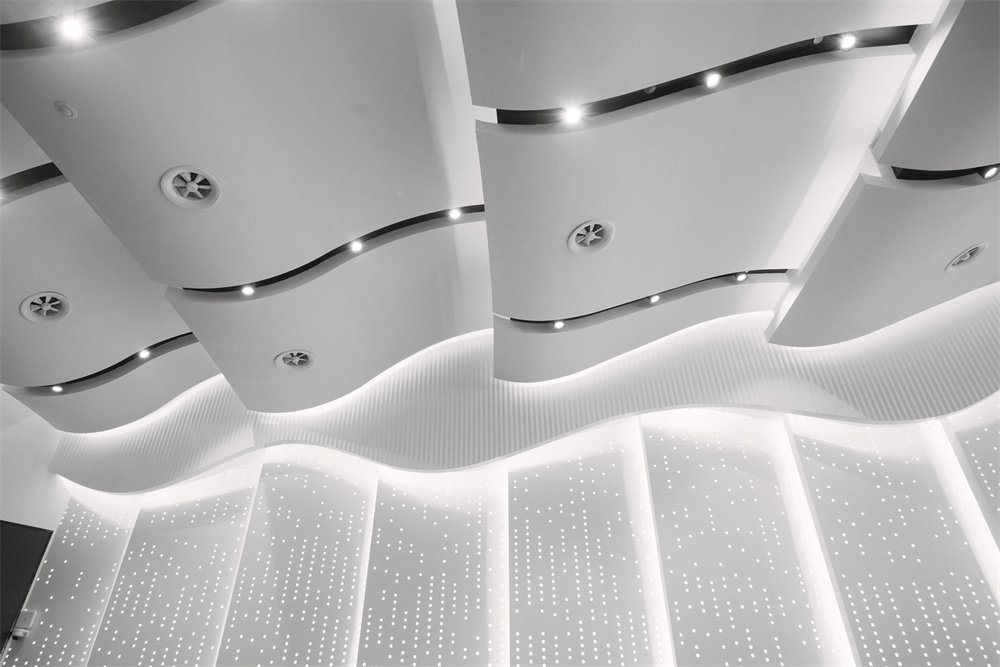 Location: Baoshan District, Shanghai, China
Area: 630㎡
Status: Construction Complete
Design Finish Year: 2020
Completion Year: 2020