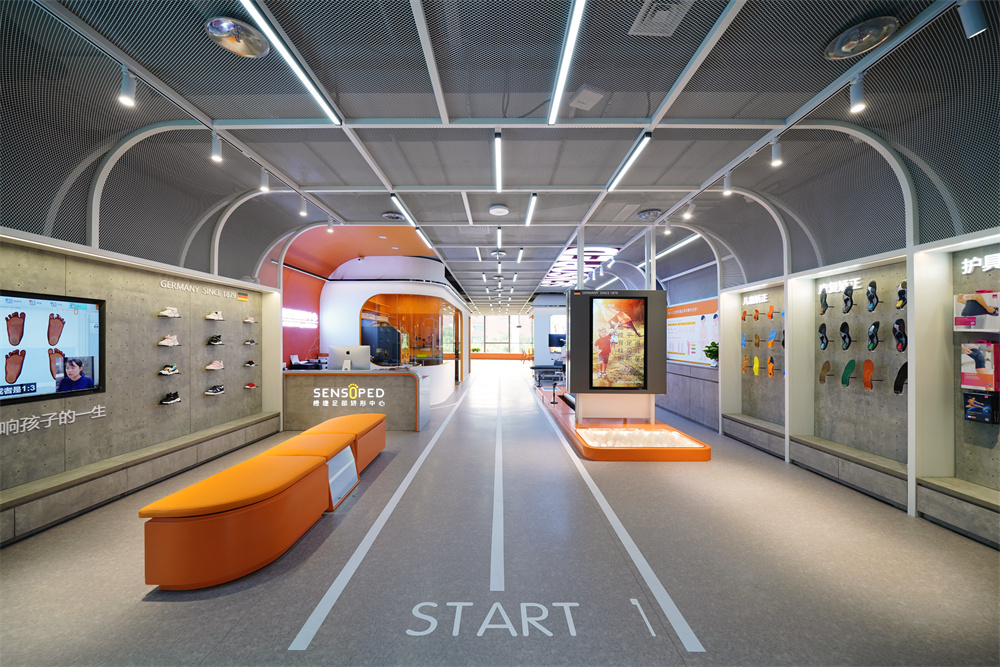 SENSOPED Foot Health Orthopedic Center is an organization which focuses on improving foot health by new means of technology. Through three-dimensional scanning and digital engraving technology, SENSOPED provides customized insoles to improve the balance of human body whilst shaping healthier postures, especially for teenagers.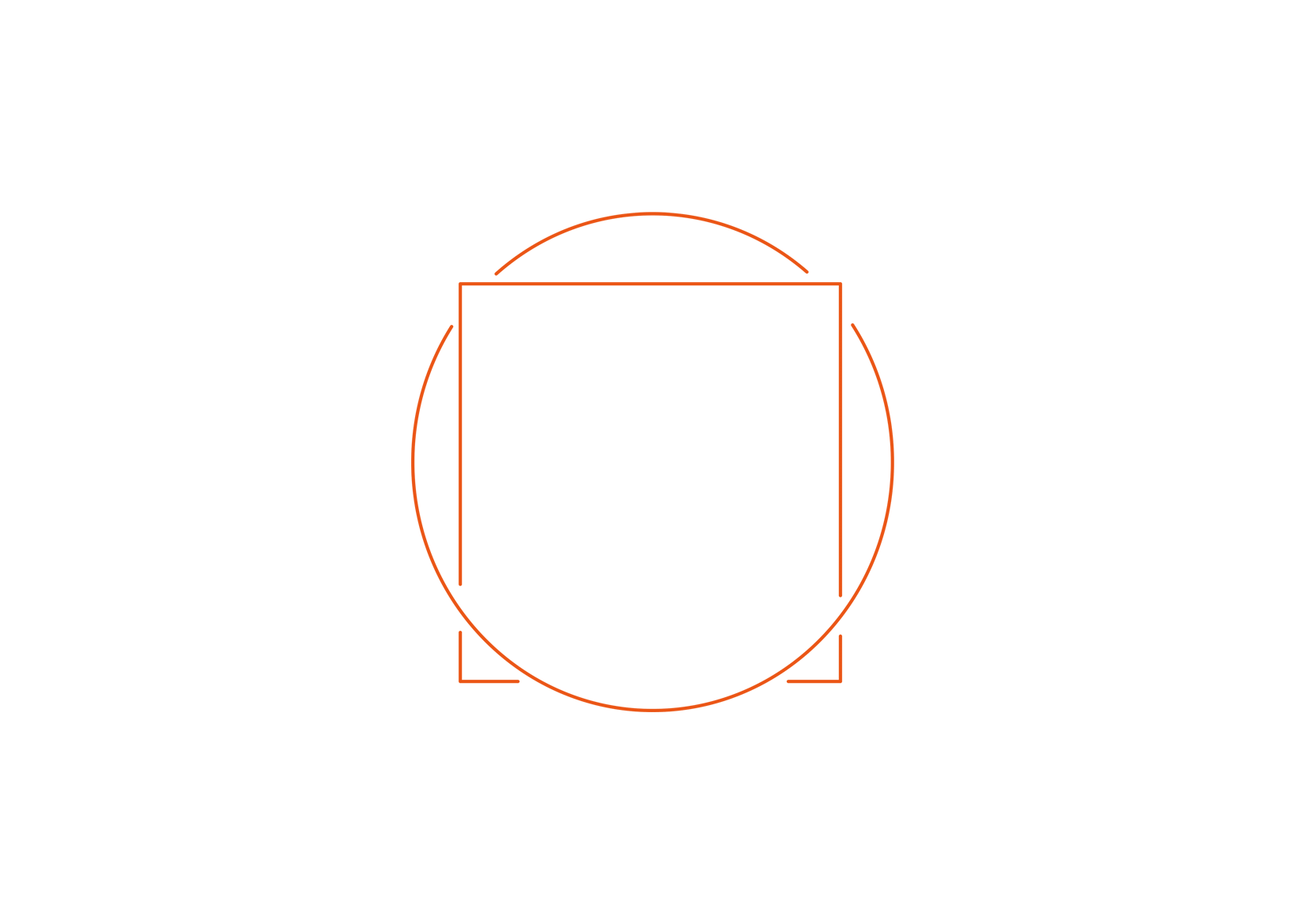 To echo the company vision, sculpturing perfect body posture, the design took the the Vitruvian Man, the ideal proportion of the human body proposed by Leonardo da Vinci, as the initial design concept, with the intention to create a harmonious and balanced space through absolute symmetry and well-designed proportion.
The symmetrical arc frames tied in the overall space have created strong images of the store. The repetitive frames with rounded corners, symbolizing the structure of the human body, had presented a dynamic beauty of balance with lighting features and display fixtures following the design language.
The visibility of commodity display is crucial for commercial space design. In order to make the 8×24-meter longitudinal shop space more visible from exterior shopping corridor, an open display area was designed in the front of the shop, while those independent enclosed rooms such as 3D insole production room, examination room and storage room were located in the middle separately to ensure the visual connection from storefront to each space. The glass walls of the independent rooms also provide customers opportunities to watch the production process of the insoles and yet to prevent them from huge noises by the machines.
At the tail of the shop is a customer interaction area. Here the customers will experience a series of educational lessons and fitting tests during the two-hour customization time. Various LED screens and display boards were incorporated to increase customers' awareness of the importance of foot health, while a large, mirrored wall and sport flooring material were designed for regular posture training courses. The shop sells insoles whilst promoting that consciousness towards body balance can create a healthier life.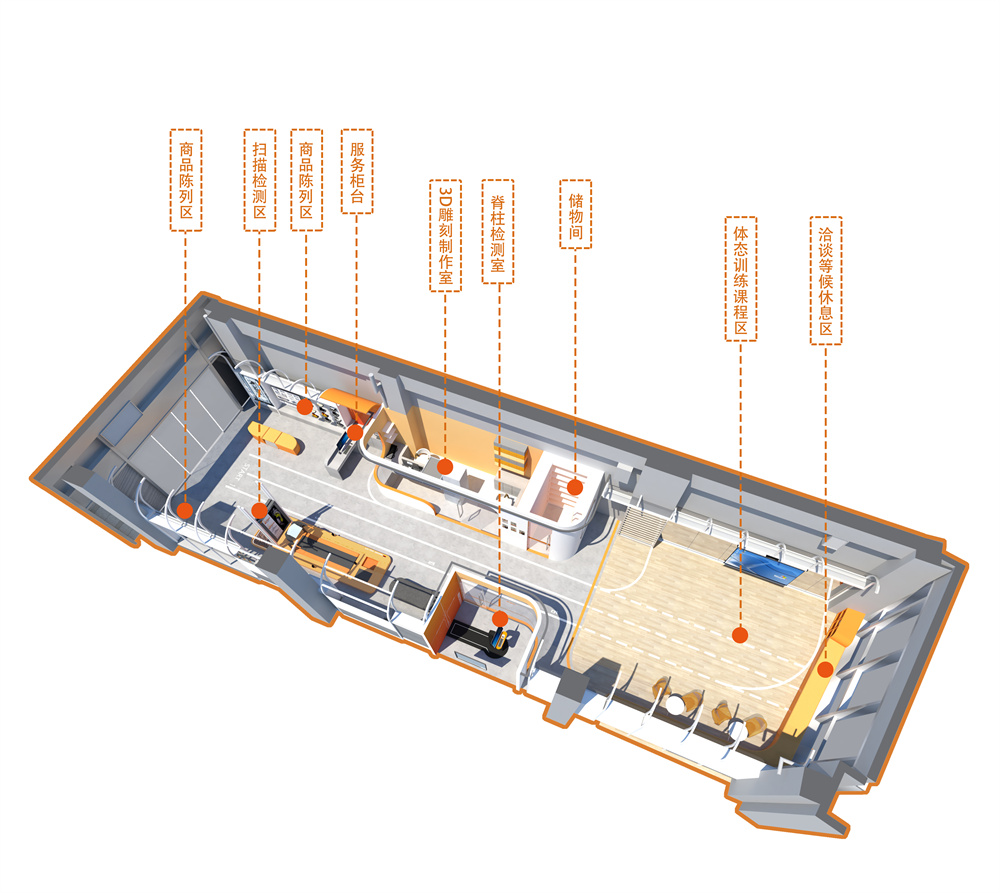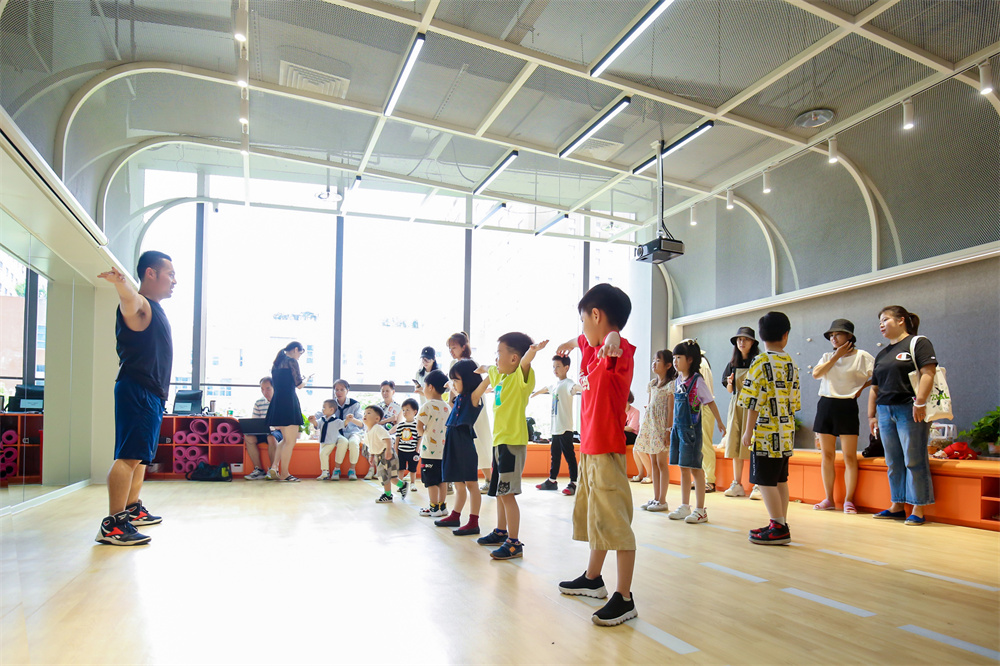 Project location: Putuo District, Shanghai
Design area: 200㎡
Status: Construction Complete
Design Finish Year: 2019
Completion Year: 2019