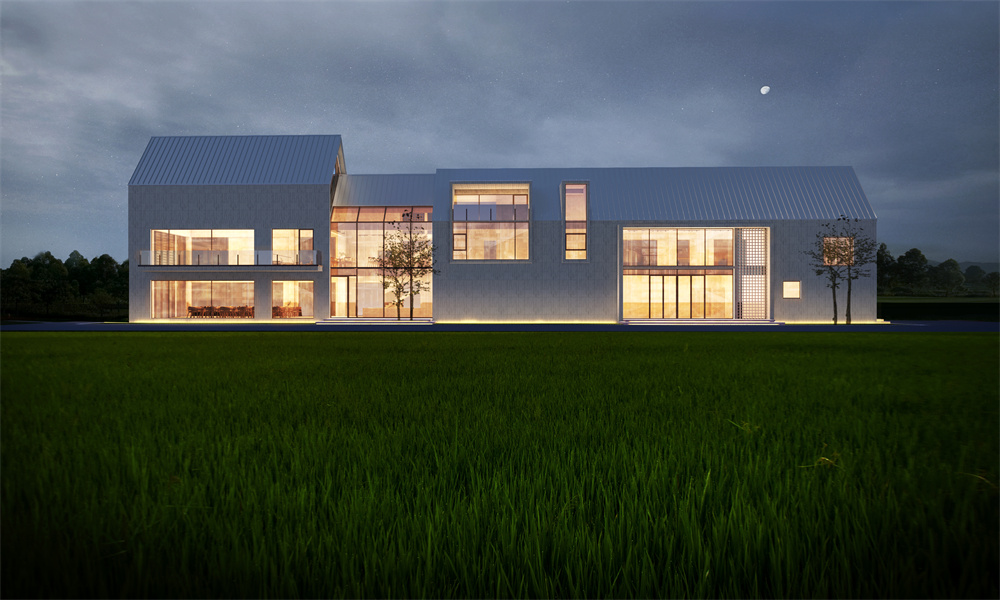 The beauty of the countryside is self-evident, whether it's the gentle rustling of rice fields amid winding paths or the graceful white egrets by the flowing stream next to a quaint bridge. As one steps into the serene rural landscape, with its picturesque houses and the faint waft of cooking smoke, it's as if beautiful pastoral poems naturally begin to sing softly in one's heart.
Deep within the hearts of many modern individuals, there may be a pastoral dream. The thriving development of rural lodges and accommodations provides urban dwellers with a brief escape to their countryside dreams on holidays. However, at the same time, we contemplate whether there's another, closer-to-nature possibility in the vast fields. Falling asleep to the symphony of frogs and birds beneath a canopy of countless stars, and waking up to the first rays of sunlight over the rustling rice fields – the idea of field camping and rural outdoor living is born.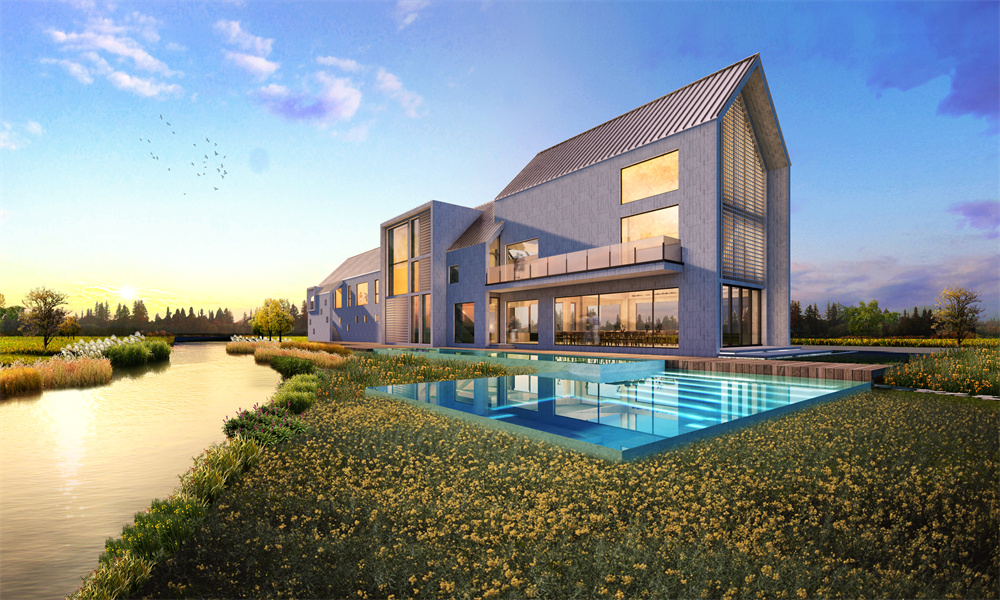 The Chuansha Camping Center provides a wide range of services beyond camping gear rental and restroom facilities. It also caters to various needs such as dining, team-building activities, meetings, rural education classes, and countryside wedding banquets. Its picturesque rural views, especially within the dining area, make it attractive year-round, even when camping is not feasible. This allows the restaurant to operate independently.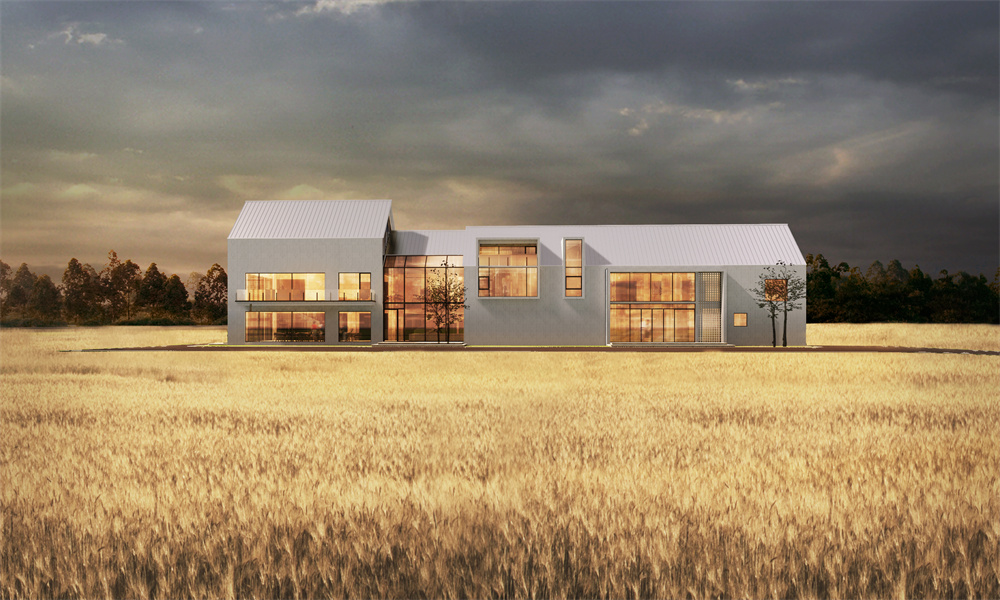 The central facility of this project is a conversion of an agricultural warehouse. The original building is approximately 8 meters by 50 meters in size with a long double-pitched roof, and a partial two-story height extension on the west side. After renovation, the base area remained unchanged. To accommodate different spatial needs, the structure was divided into three sections, slightly increasing the building's height while maintaining the same footprint.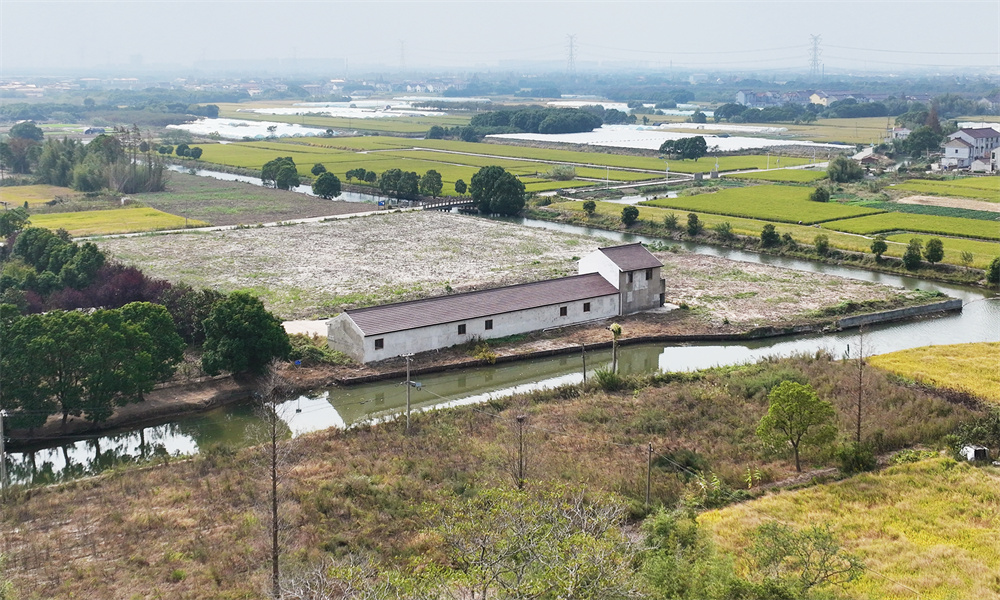 On the first floor, the eastern side near the entrance is primarily dedicated to campsite service functions, while the western side houses the campsite restaurant. The second floor comprises a coffee area, VIP rooms, and a large multi-functional hall suitable for meetings, team-building activities, and wedding functions, among others. Additionally, the roof's varying heights have been utilized to create a mezzanine on the second floor, providing an elevated vantage point for enjoying the surrounding countryside scenery.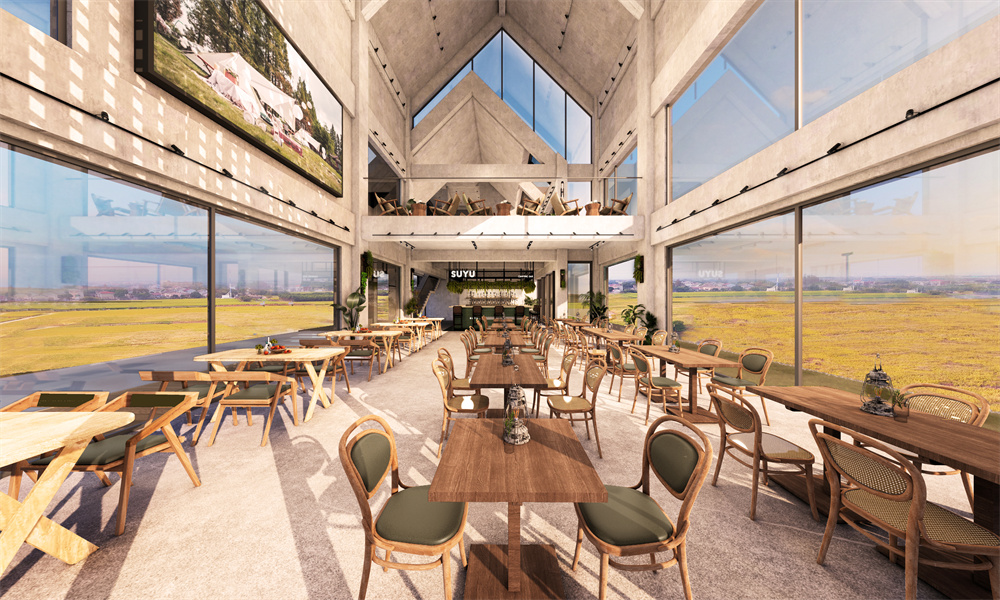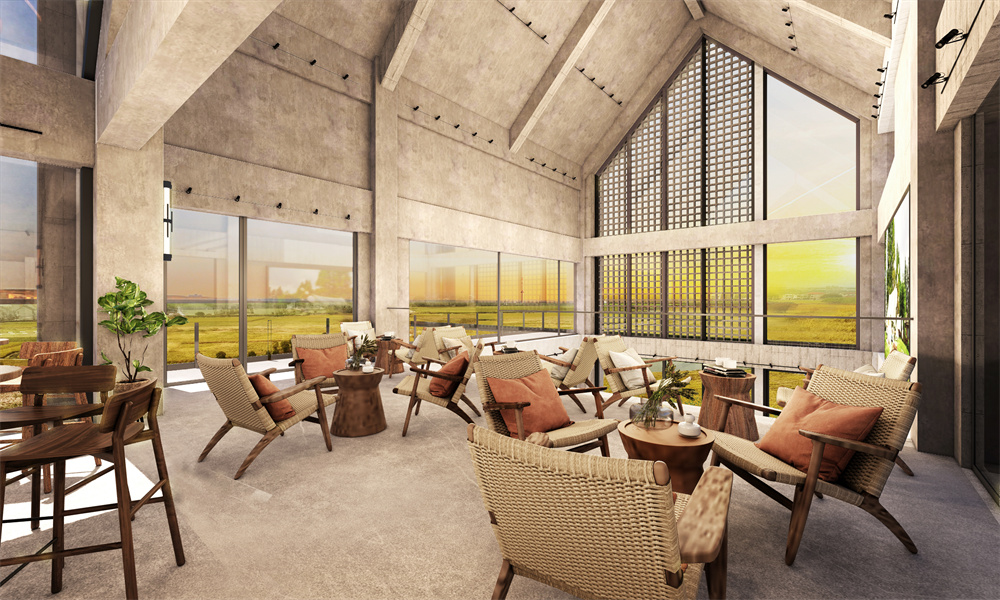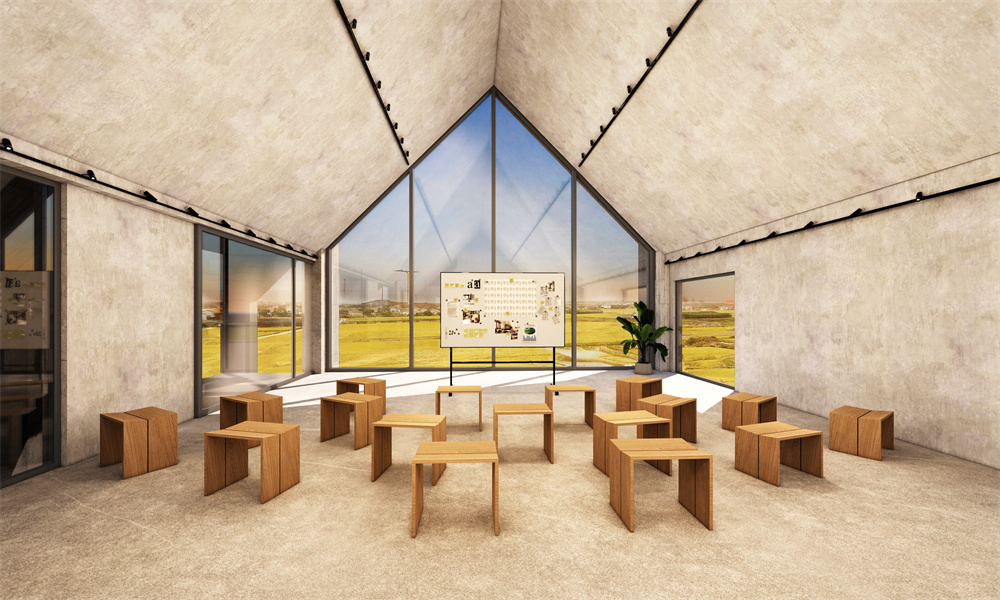 The site is surrounded by extensive farmlands, with the southern area designated for the future main campsite. To the northwest, there's a wide river channel where the setting sun casts shimmering reflections on the water. The picturesque landscape is complemented by vibrant green fields or golden-hued rice paddies. Therefore, in our architectural design, we've made an effort to incorporate large windows, allowing these idyllic countryside views to become the primary decoration of the space. The building itself is designed to be simple and unassuming, presenting the natural appearance of concrete. The interior design also maintains the original texture of concrete, avoiding excessive ornamentation.