The fast pace of city life always leaves people breathless, and more and more individuals are beginning to slow down their pace in pursuit of a stress-free life. The founder of Upper Room Coffee was inspired by this idea, aiming to create a tranquil and relaxed haven in a corner of the city, offering a space for a leisurely and peaceful way of life.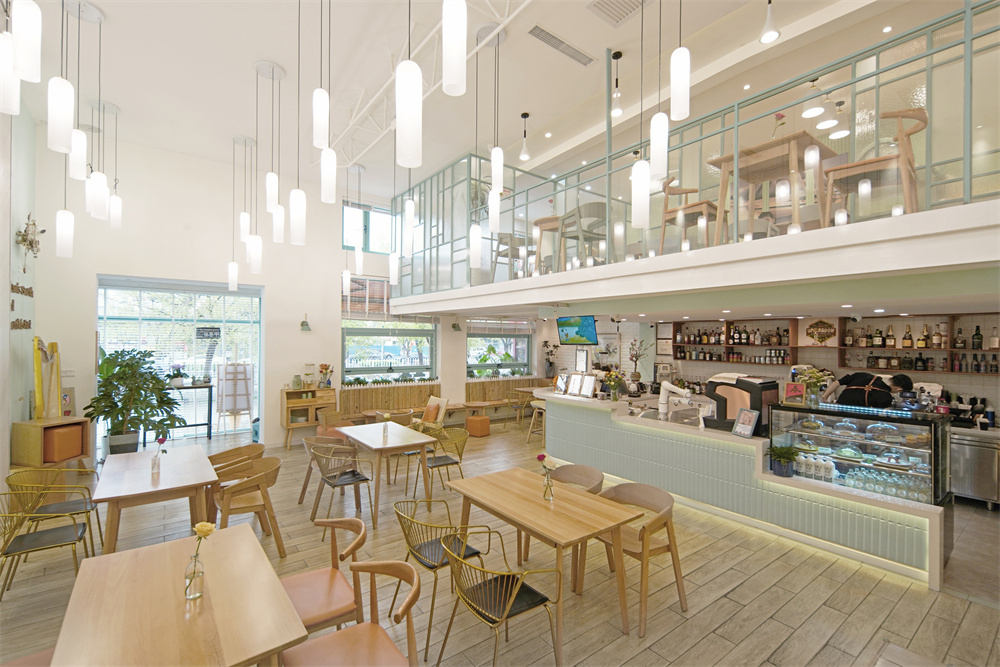 Upper Room Coffee is located in the southwestern corner of Fangshan District in Beijing, with a strong sense of community and close proximity to the university town. The café's owners are a group of socially conscious young people who aspire to create a leisure destination filled with the aroma of rich coffee for the surrounding residents and students. It serves as a friendly community space where people can interact and share with one another.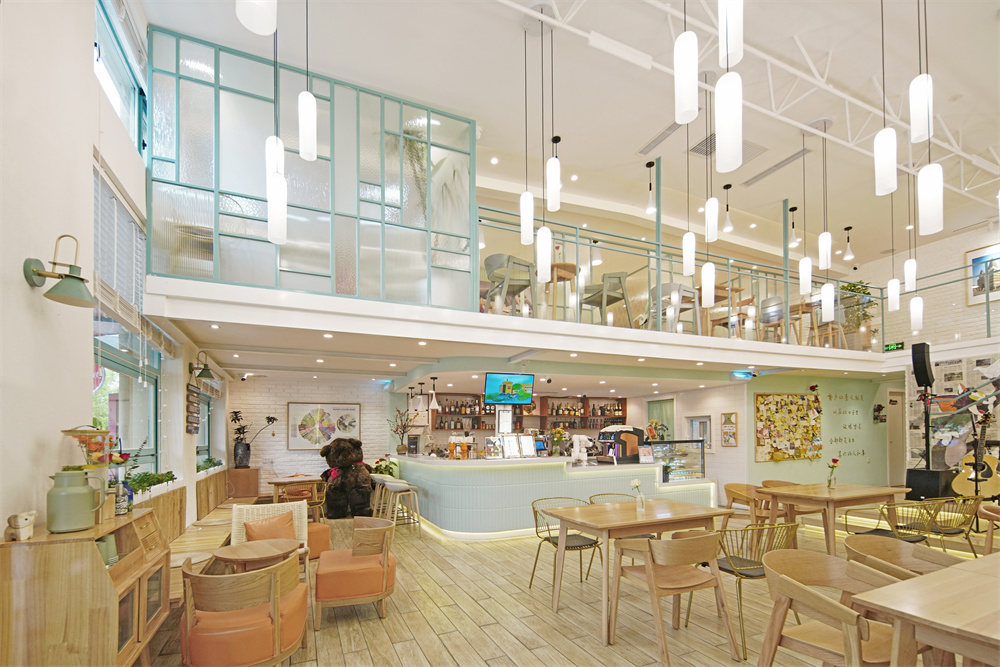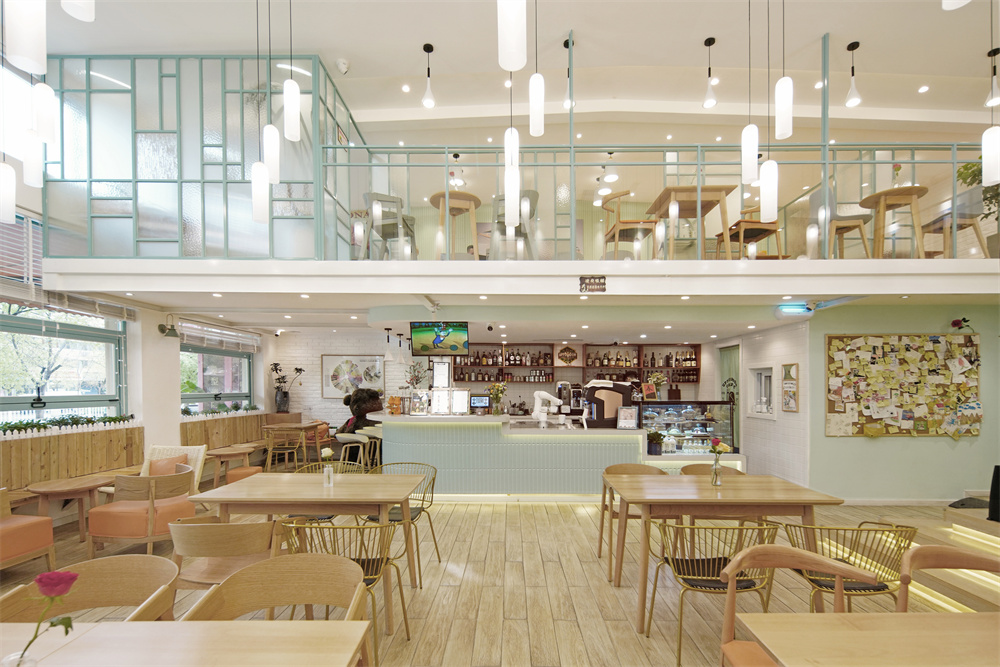 Duplex Centripetal Space
The coffee shop comprises a double-height storefront along the street and a mezzanine that extends into the neighboring shop, forming an L-shaped profile. To create a multi-level spatial relationship and simultaneously develop a centripetal, cohesive space, we preserved the original double-height space in the center of the coffee shop. On one side, we installed a bar counter and mezzanine seating area, while the other side serves as the backdrop for the logo-themed wall. Additionally, at the endpoints of the double-height area, which serve as visual focal points for the entire space, we installed a staircase integrated with a platform. This versatile wooden platform can also function as a small stage for hosting events.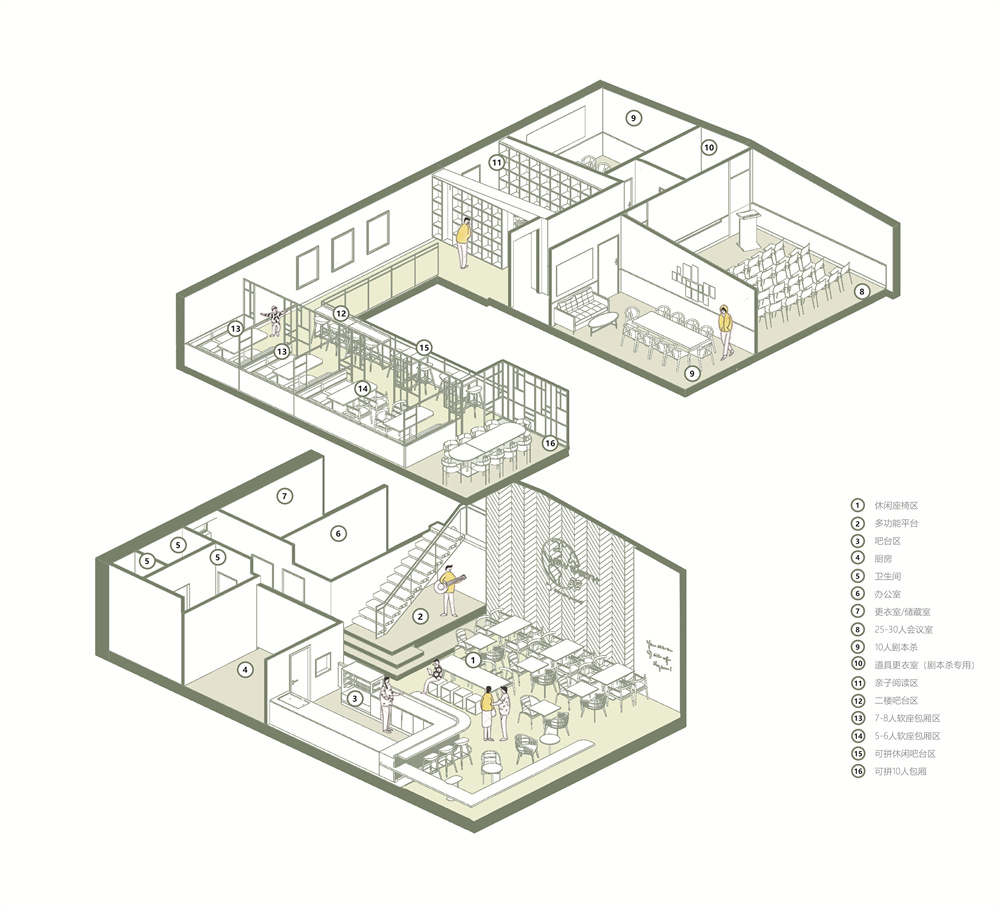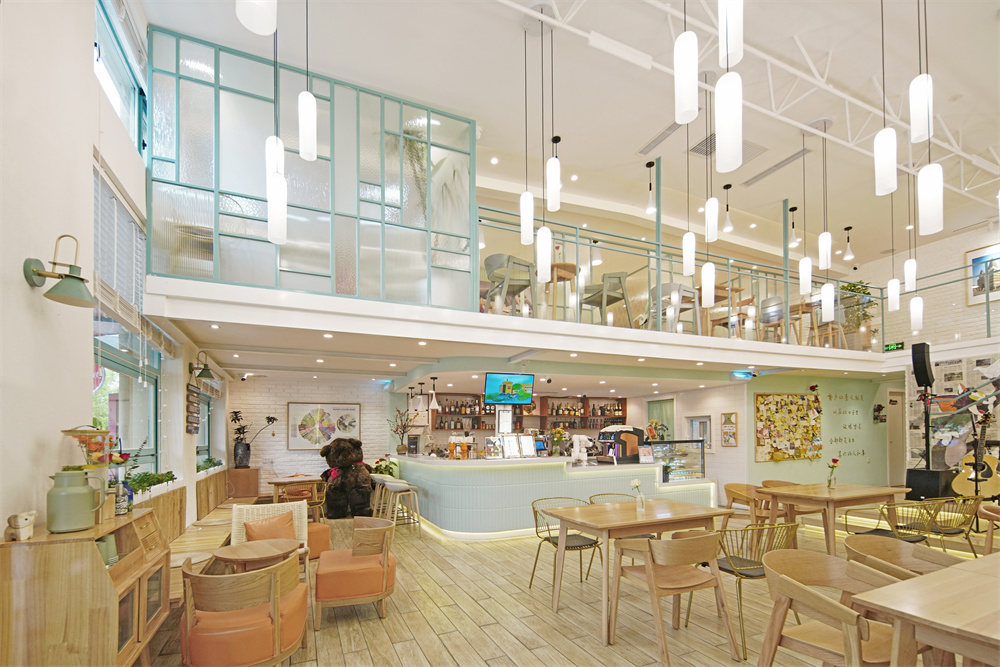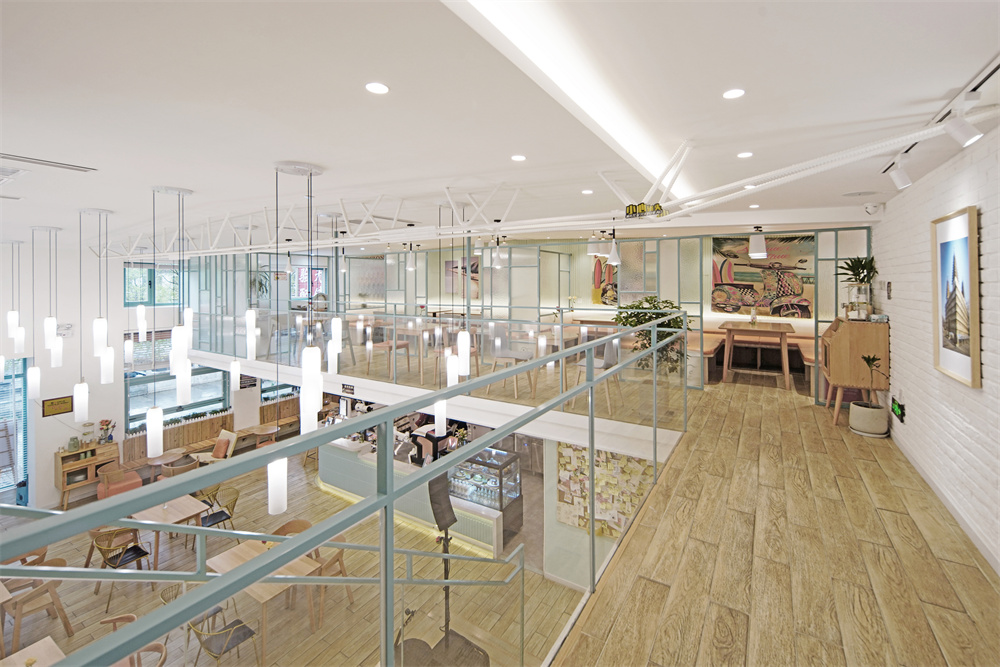 Community-Friendly Atmosphere
To create a warm and friendly atmosphere befitting a neighborhood coffee shop, we have used a color palette dominated by natural wood, white, green, and orange. We've incorporated materials such as antique-style cultural bricks, textured ceramic tiles, embossed glass windows, and natural wood textures as the primary textures. Our goal is to infuse a sense of nostalgia into modern design, allowing patrons of all ages to find a comfortable corner that resonates with them.
Many blank walls within the space are reserved for customers. Over time, as the coffee shop operates, these message boards gradually fill up, and the walls also display the photographic works of regular customers. These corners within the cafe become increasingly rich with memories, fostering an emotional connection between the coffee shop and its customers.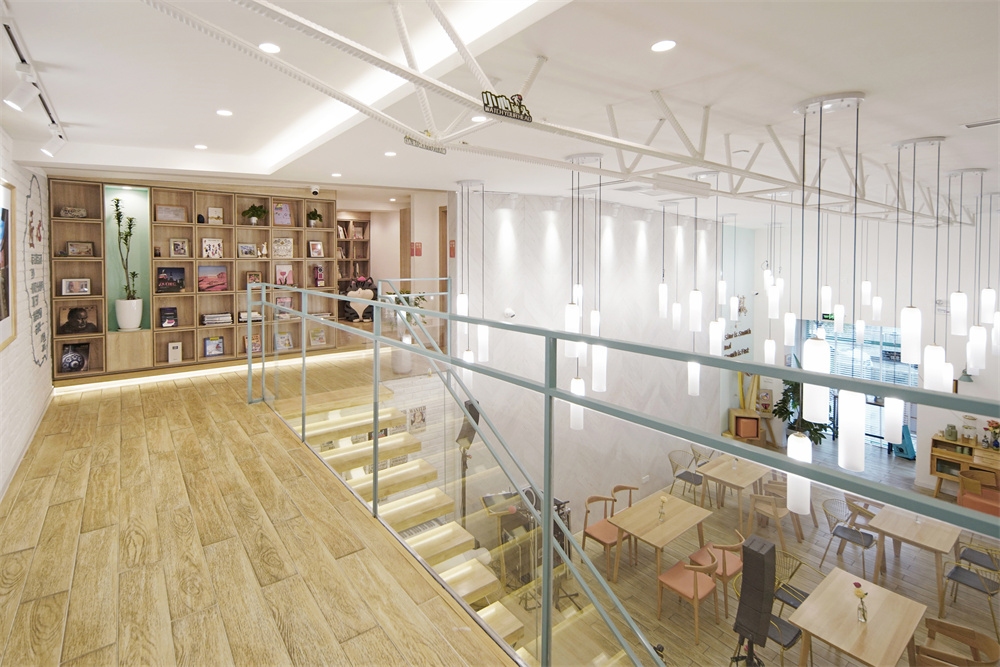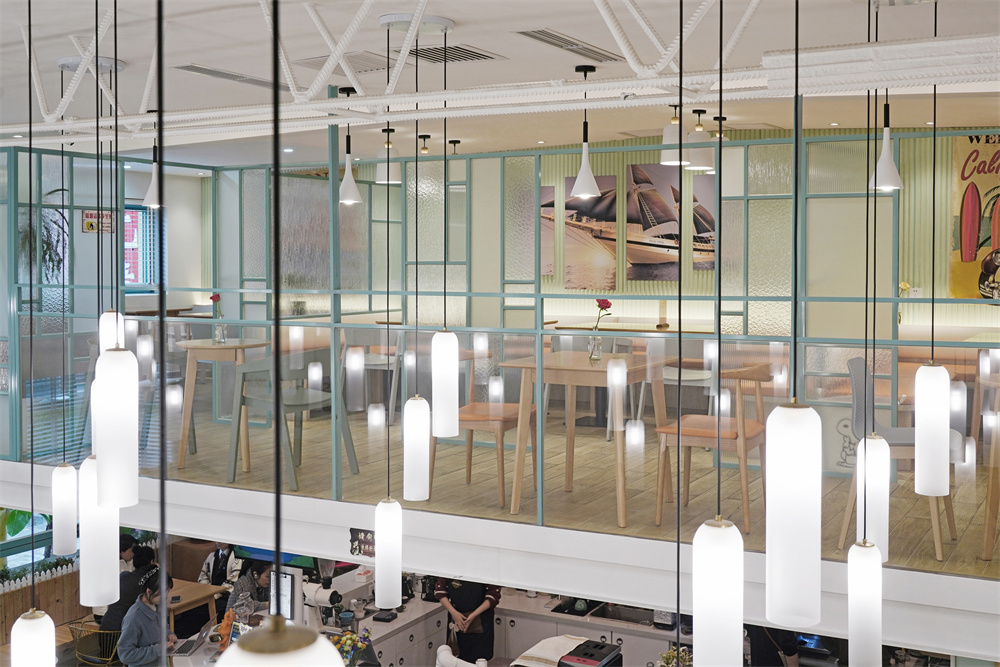 Composite Functionality
In addition to the areas for coffee and dining, the coffee shop owners aim to attract a diverse range of customers from the community, spanning different age groups. They have incorporated various functions such as team-building meeting rooms, script-based game rooms, and a parent-child library. During important holidays, the wooden platform on the staircase serves as a stage, seating on the first and second floors is rearranged, transforming the entire coffee shop into a dynamic performance space.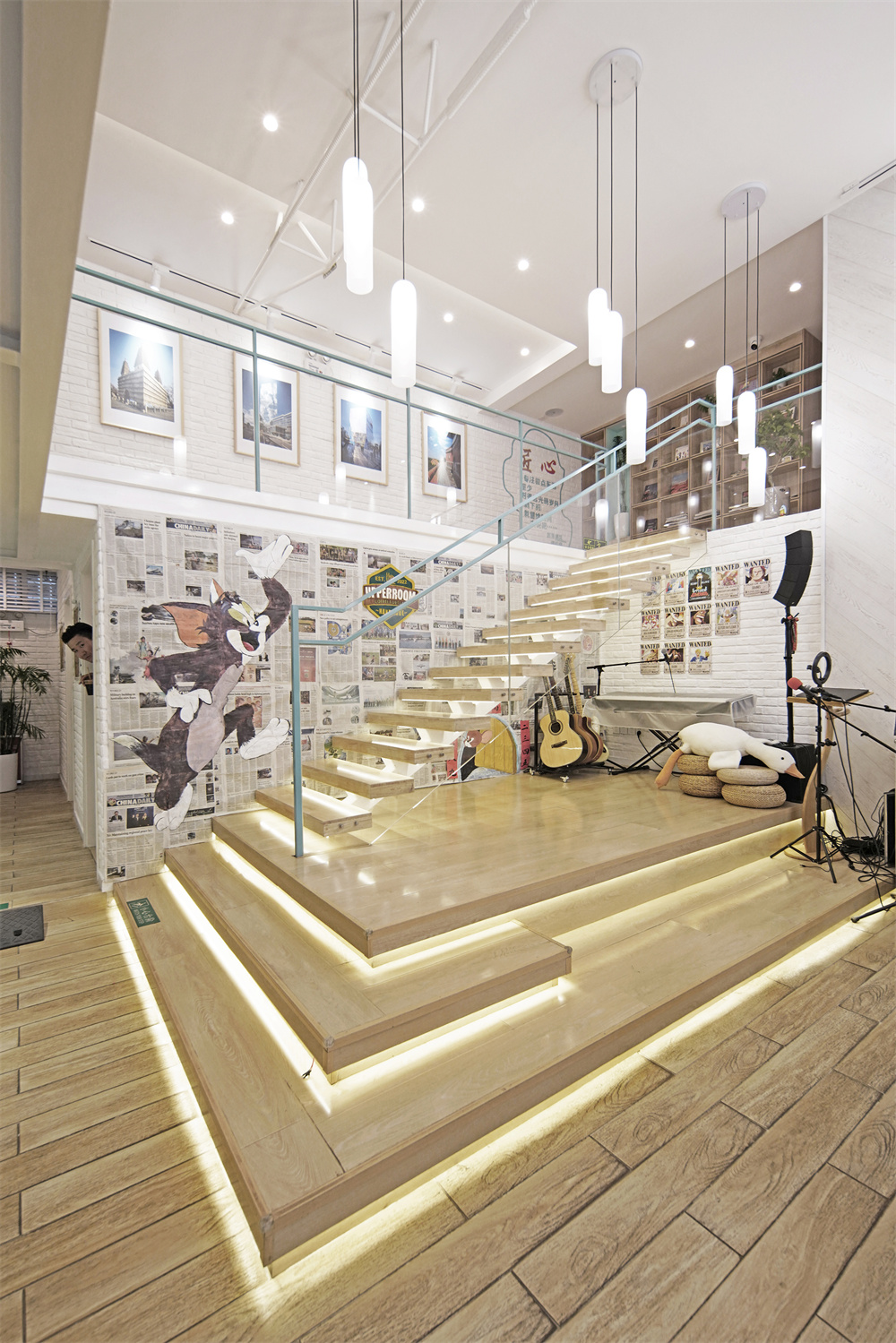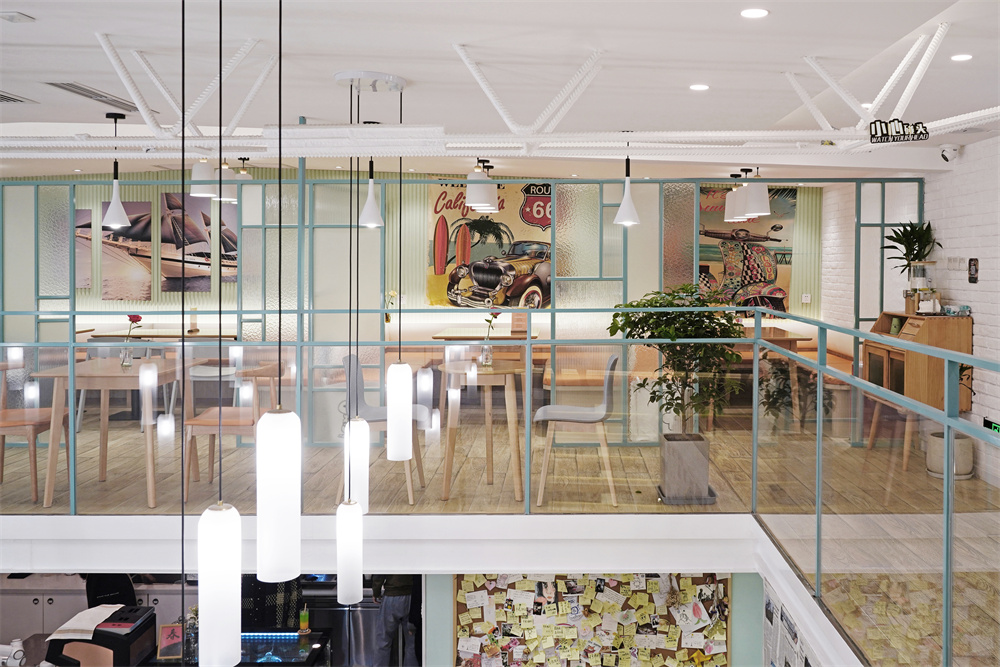 Project Location: Fangshan District, Beijing
Design Area: 300㎡
Design Finish Year: 2021
Completion Year: 2022