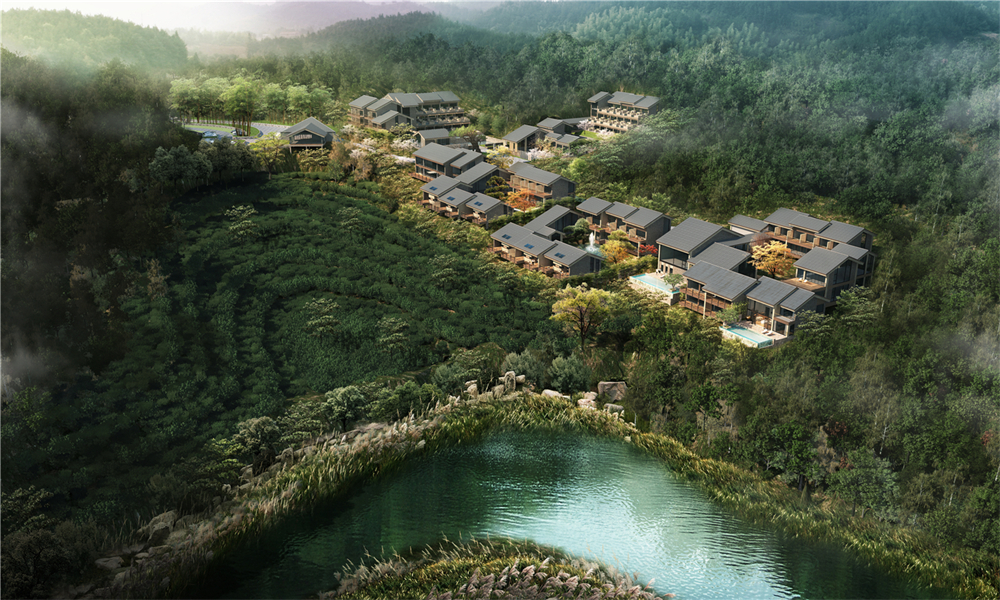 Mountainside Hot Spring Hotel occupies a prime location on the southwest side of Dousha River  hot spring town, where the natural hot springs first emerge. As such, the hotel holds great sentimental value as the perfect spot to open a hot spring resort. The hotel features three courtyard buildings and two structures perched atop the surrounding mountains, designed to reflect the layout of the original village. To preserve the natural beauty of the area, the hotel's exterior boasts sloping roofs and slate walls, with building heights restricted to one or two floors.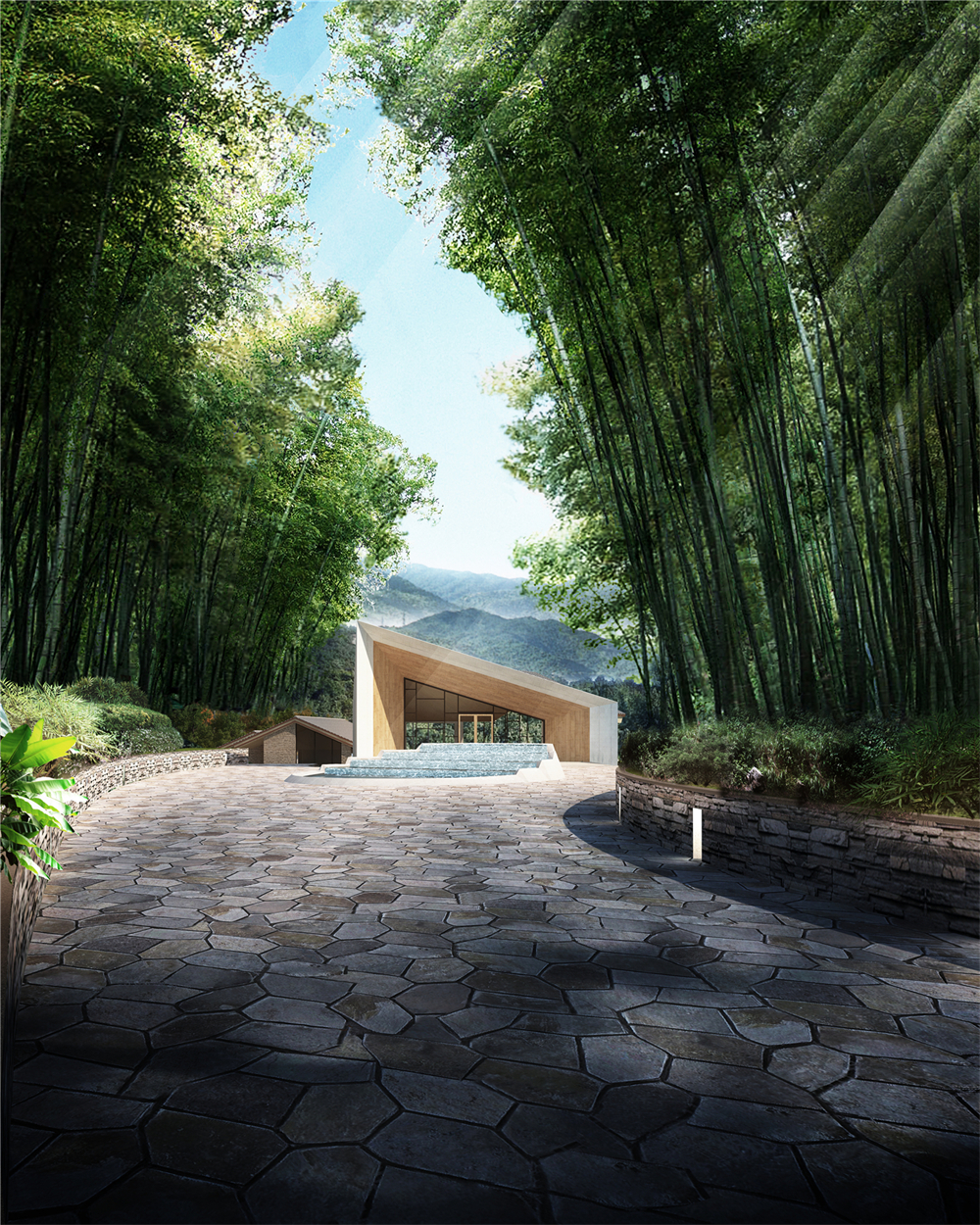 Guests are greeted by towering bamboo forests on both sides of the entrance, providing a warm welcome to the hotel. From the side of the bamboo forest, one can take in the stunning view of the hotel reception center. The reception lobby is designed to resemble a wide valley, employing compressed and open visual effects that leave visitors feeling enlightened and refreshed.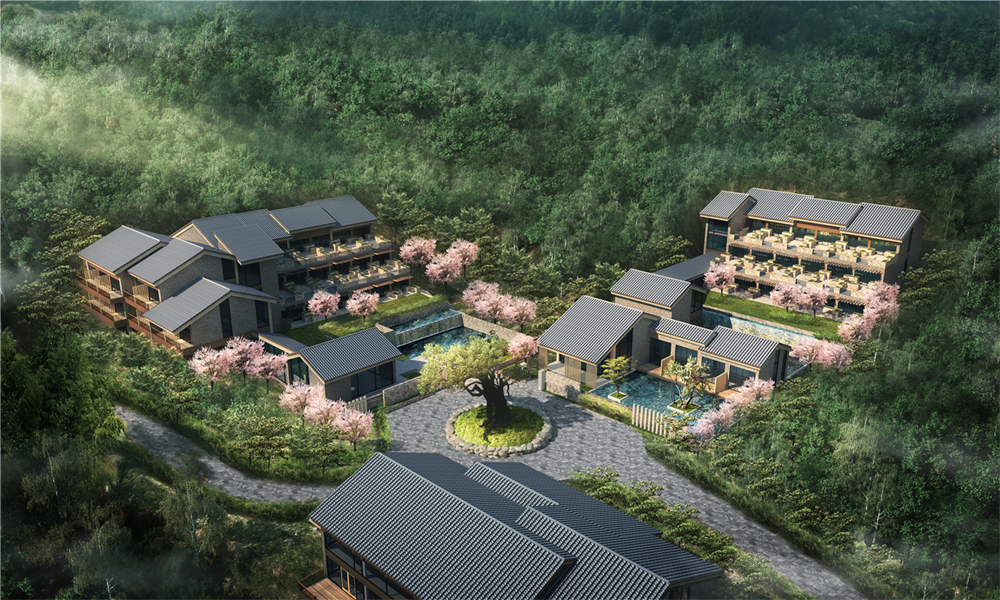 The hotel is uniquely designed as a stepped structure built into the mountain, harmoniously blending with the surrounding environment.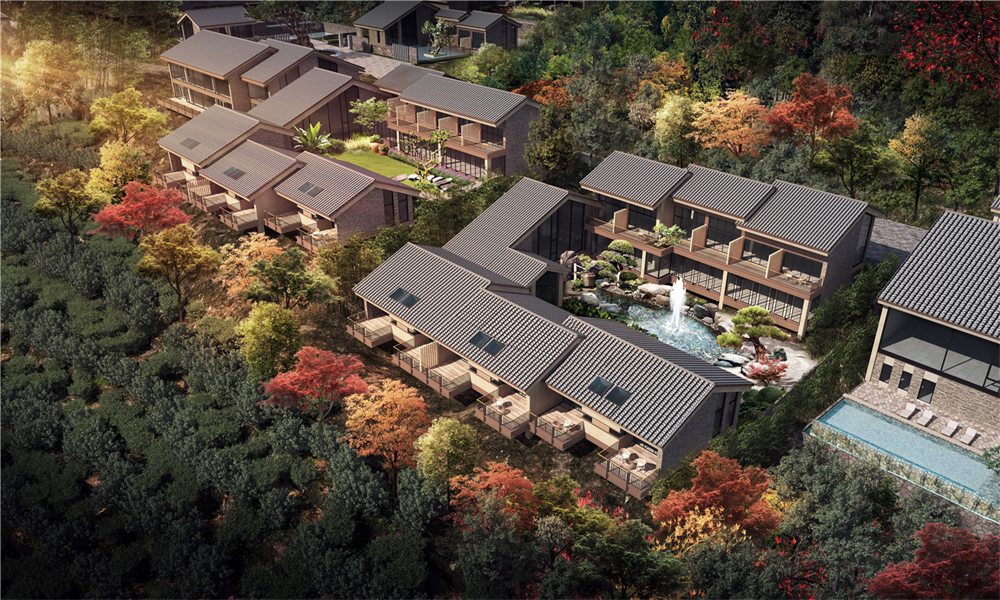 As a courtyard-style hotel, it provides a picturesque view of the natural landscape and delicate small scenes in the atrium, making for a charming and relaxing stay.
Perched atop the mountain, the villa boasts a stunning vantage point, overlooking a picturesque valley. The villa's unique design takes full advantage of the topography, including a beautiful volley swimming pool that seamlessly integrates with the surrounding landscape.
Adjacent to the hotel are the breathtaking Huoshan Yaowang Valley and Huangya Tea Garden. The tea gardens are layered with terrain, with mountains stretching far and wide, and a serene waterscape following the gurgling Dousha River – reminiscent of an idyllic landscape painting. The reception lobby descends the mountain, leading guests to the Banshan Hot Spring Hotel. The top of the mountain features the Dingquan Tea Room and the Ten-Shan Thatched Cottage, circling along the mountain. The Dingquan Tea Room's entrance is situated at the highest point of the mountain system, offering a panoramic view of the surrounding fields. The bottom of the building features an outdoor hot spring foot pool, complemented by six independent tea rooms that form a unique and picturesque landscape. From the foot of the building, guests can enjoy the scenic beauty of the Dousha River.
Location: Lu'an City, Anhui Province, China
Area: 4393㎡
Status: Schematic Design
Design Finish Year: 2019