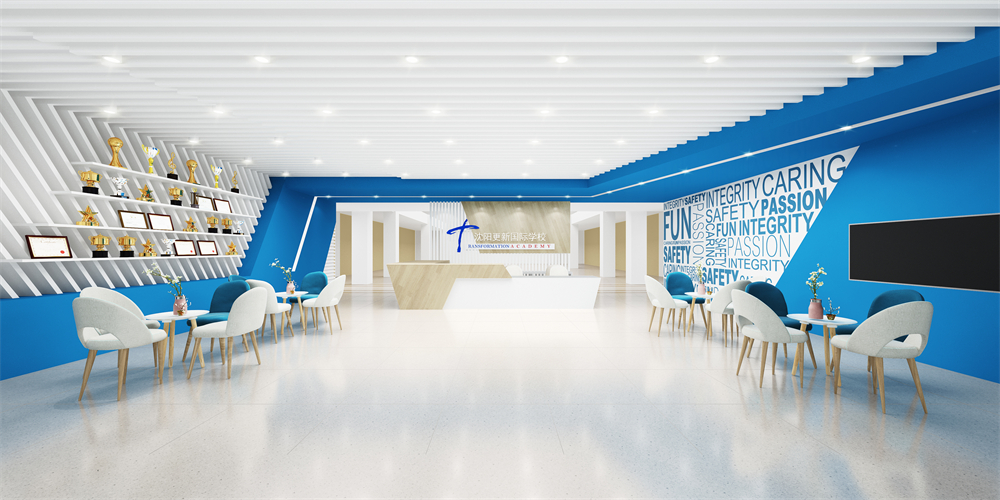 The foyer of the building serves as the main entrance and exit, and a transportation hub for the flow of people transitioning between inside and outside. In addition to its transportation function, the foyer of the school serves as a service desk, information desk, exhibition and display space, and a physical embodiment of the campus spirit.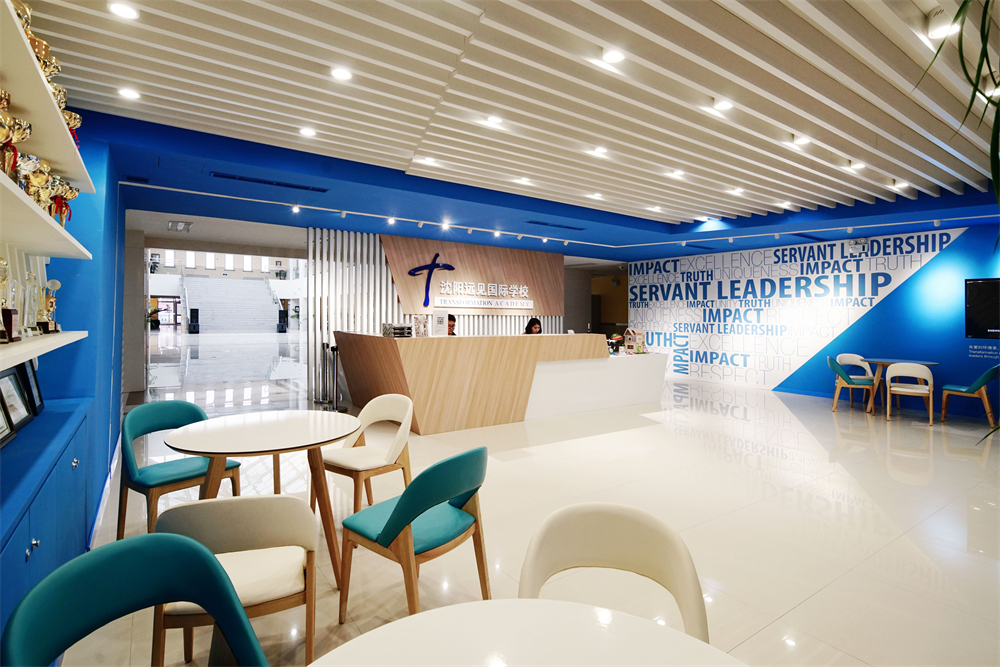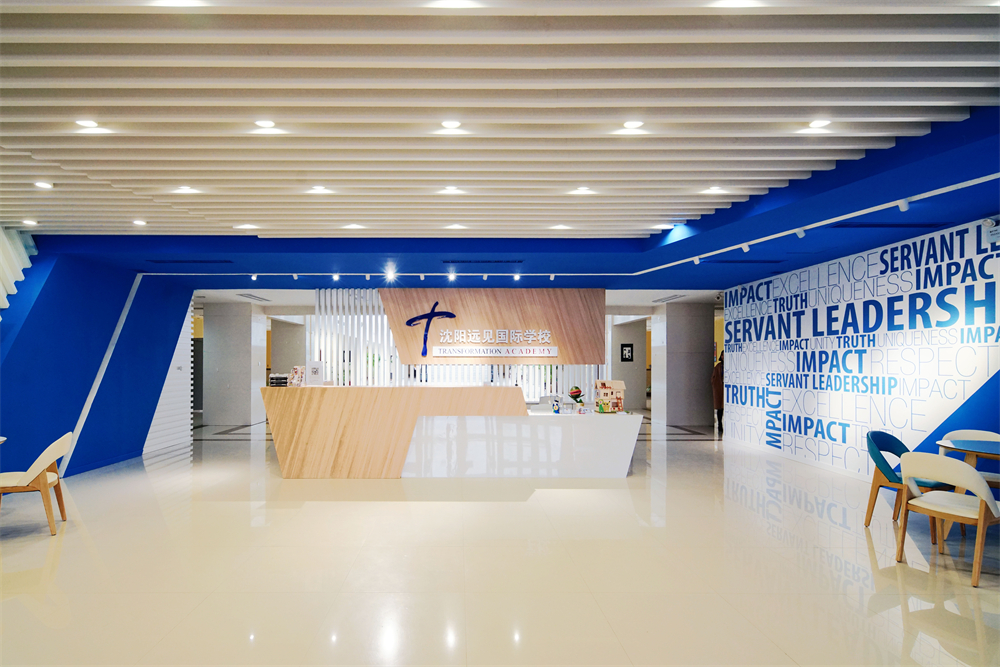 The original layout of the foyer in Shenyang Vision International School did not effectively meet the functional needs of parents for consultation, and the design style did not convey the spirit of the campus effectively. As such, we have redesigned the foyer space to better serve the school's requirements and simultaneously showcase the school's educational philosophy and spirit.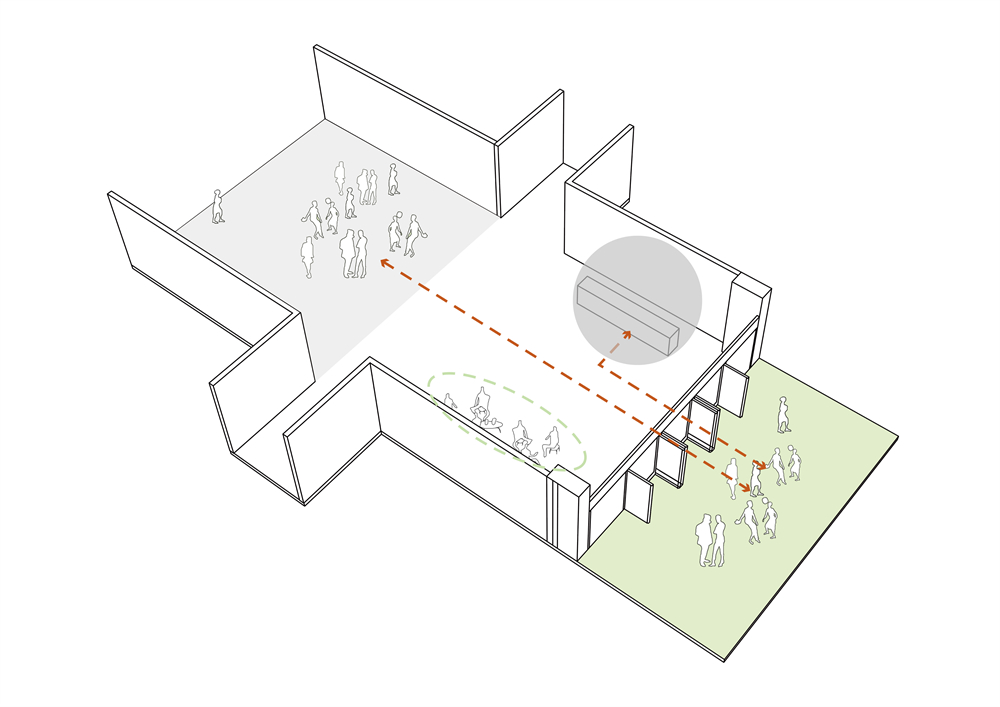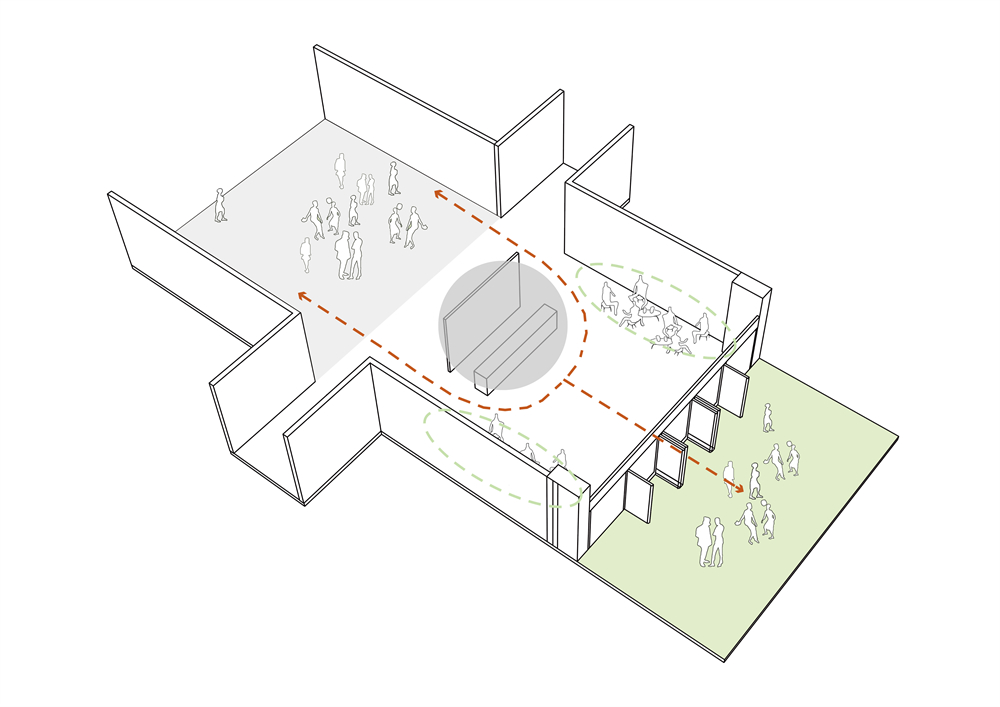 Our design concept for the foyer is to create a sense of ritual for students as they enter the campus and start their day of study. To achieve this, we have incorporated a blue ribbon frame 'gate' that extends in three dimensions to enhance the feeling of entering the school. The gate serves as a welcoming gesture to the children, as if outstretched hands, and creates a strong sense of arrival and belonging.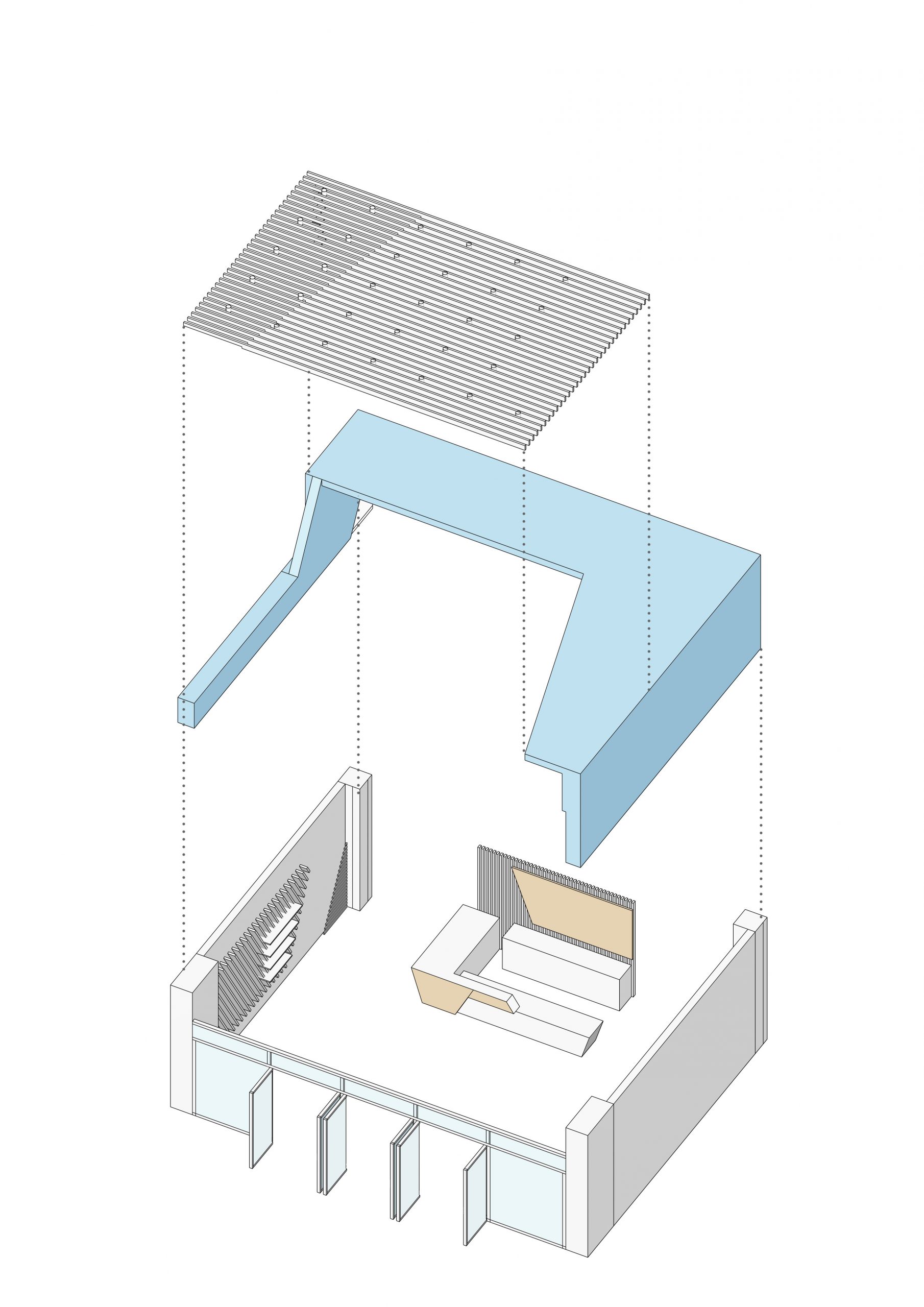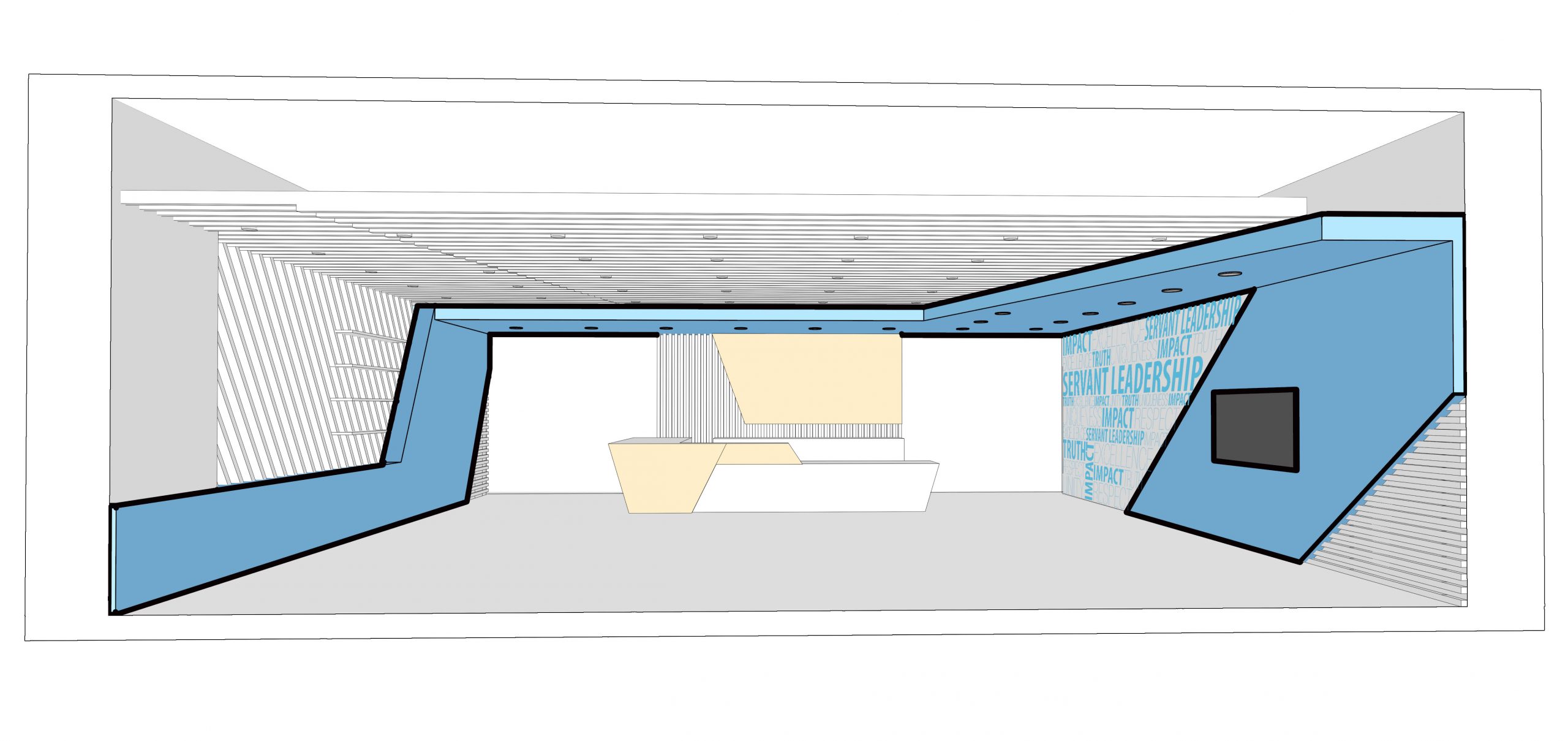 To integrate the low ceiling height of the foyer, we have connected the blue ribbon frame to the ceiling, walls, and ground, creating a visually spacious and far-reaching effect. We have used continuous lines on the ceiling and walls, giving them a smooth and lively character, and also strengthening the endpoint of the line of sight.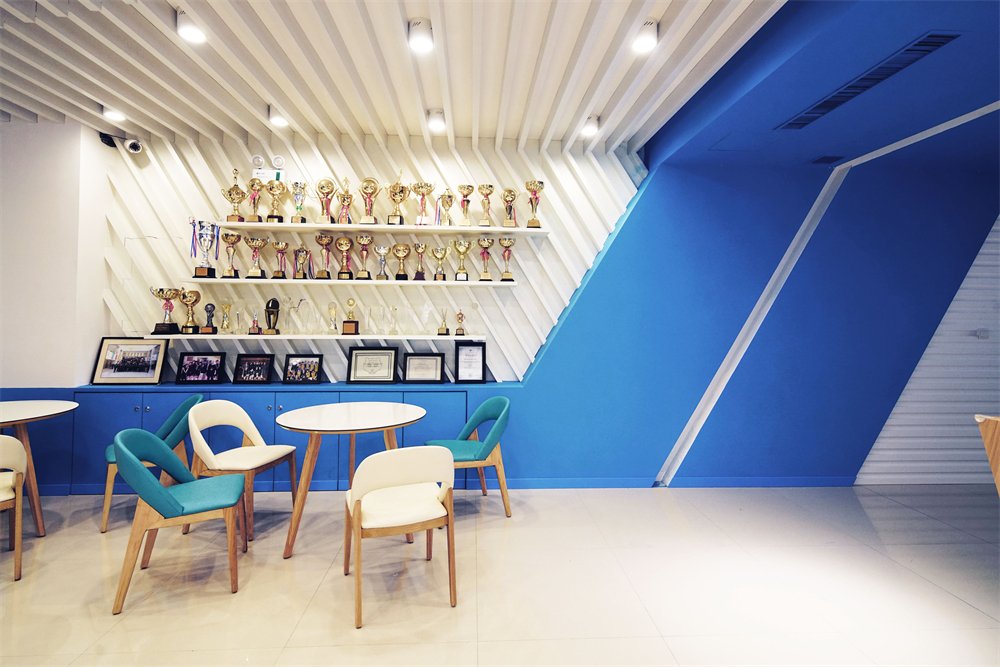 The centrally located service desk in the foyer serves as a vital connection point between the school and parents, with a straight route from the entrance that efficiently resolves daily inquiries. The school's logo wall, located behind the service desk, echoes the counter in terms of material and form, with an obliquely cut contour line that corresponds to the shape of the ceiling, creating a cohesive and visually dynamic endpoint.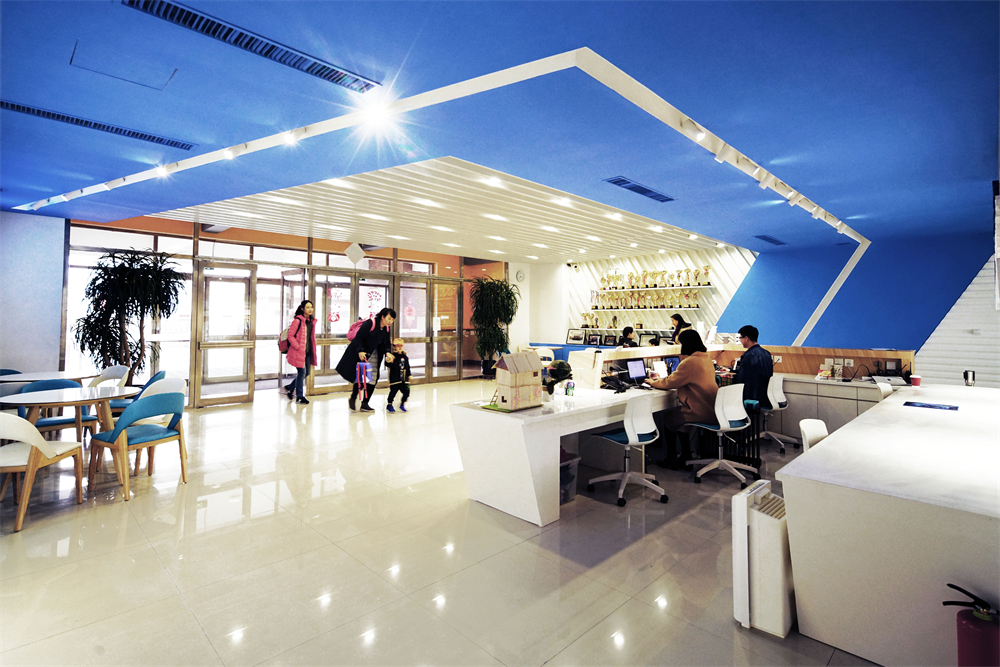 The waiting area in the foyer is divided into two sides with seats arranged along the walls to provide resting places for parents. The background wall on one side is used to showcase the development and achievements of the school, while on the other side, a multimedia display screen serves as an information area for parents to learn more about the school. The right-hand wall at the entrance is covered with motivational slogans, emphasizing the school's spirit and creating a dynamic and inspiring atmosphere.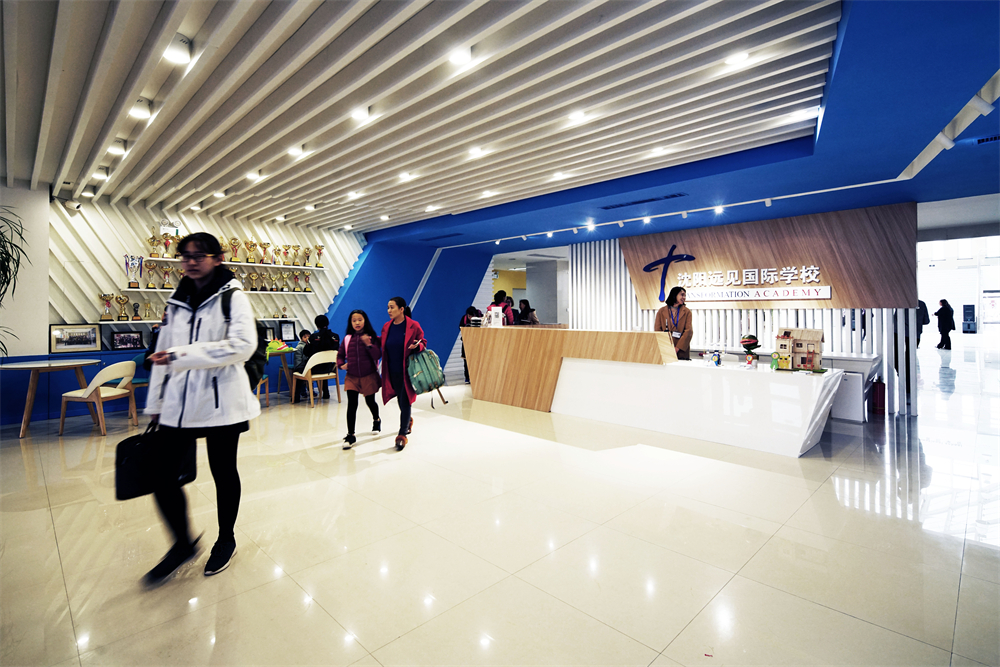 Location: Shenyang City, Liaoning Province, China
Area:100㎡
Status: Construction Complete
Design Finish Year: 2019
Completion Year: 2019