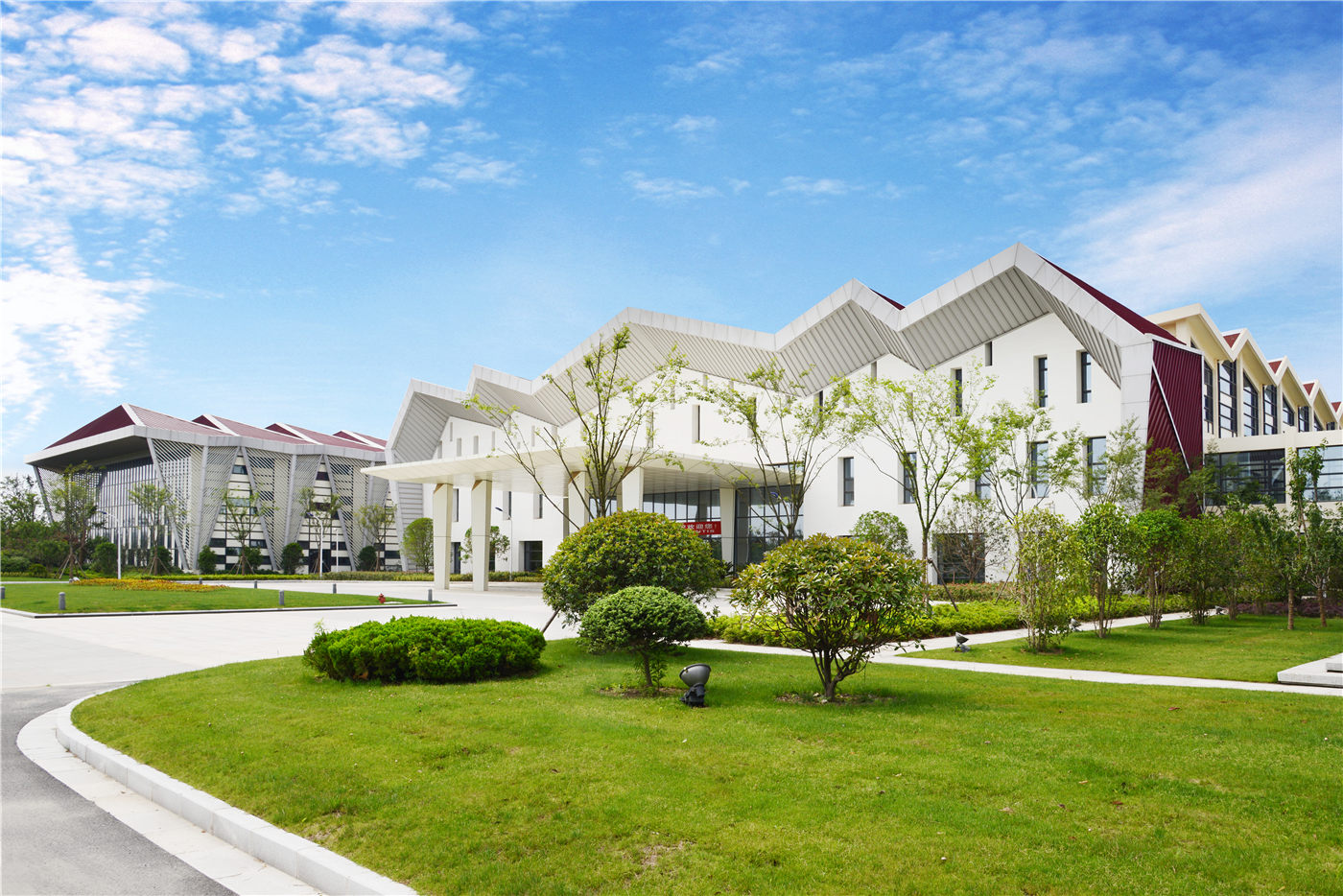 Nantong City has a rich history rooted in its renowned textile industry, a reputation that remains strong to this day. In keeping with this cultural heritage, the design of the building incorporates the weaving patterns of cloth as a central theme. The building's roof design consists of five unique weaving units, each carefully crafted to meet the specific needs of the different classrooms within the building. This blend of tradition and modernity results in a visually stunning school building that pays homage to Nantong's cultural past while embracing its future.
The campus architecture is comprised of four distinct building structures: the main entrance building, classrooms, a performance hall, and a sports hall. The main entrance building houses important areas such as the lobby, library, administrative offices, and classrooms. The library, which symbolizes knowledge and creativity, is at the heart of the campus and is emphasized by its prominent position as the focal point of the three-story atrium in the lobby. The natural light that filters in enhances the library's spiritual qualities, making it a truly inspiring space for students and faculty.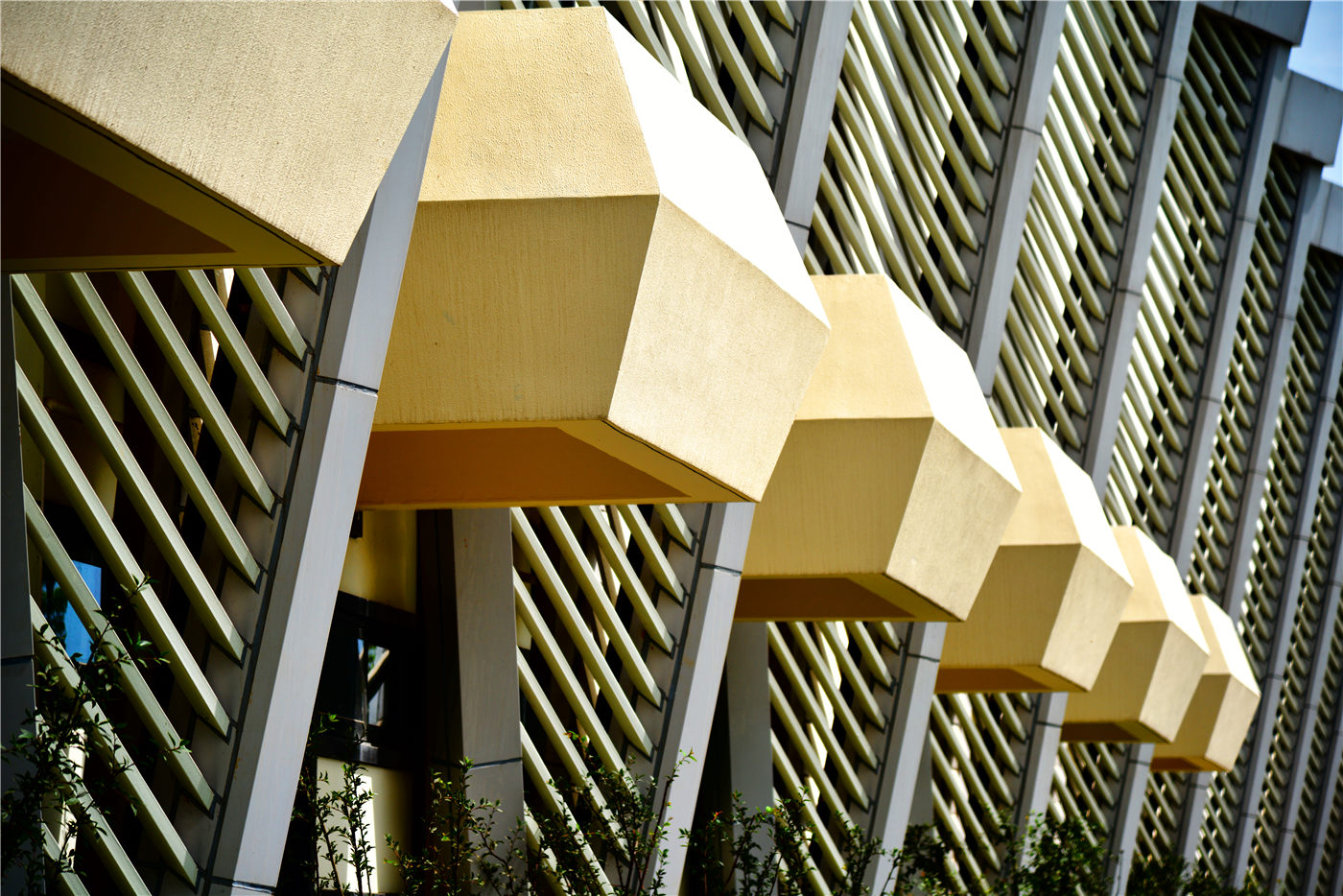 The ordinary classrooms continue the solid white walls of the main entrance facade and feature rhythmic windows that are paired with continuous folded roof lines. This creates a more lively facade. The facade windows reflect the interior spaces, with large windows in the classrooms and smaller windows in the service areas. The proportion between the large and small windows is fixed, forming a distinctive rhythm.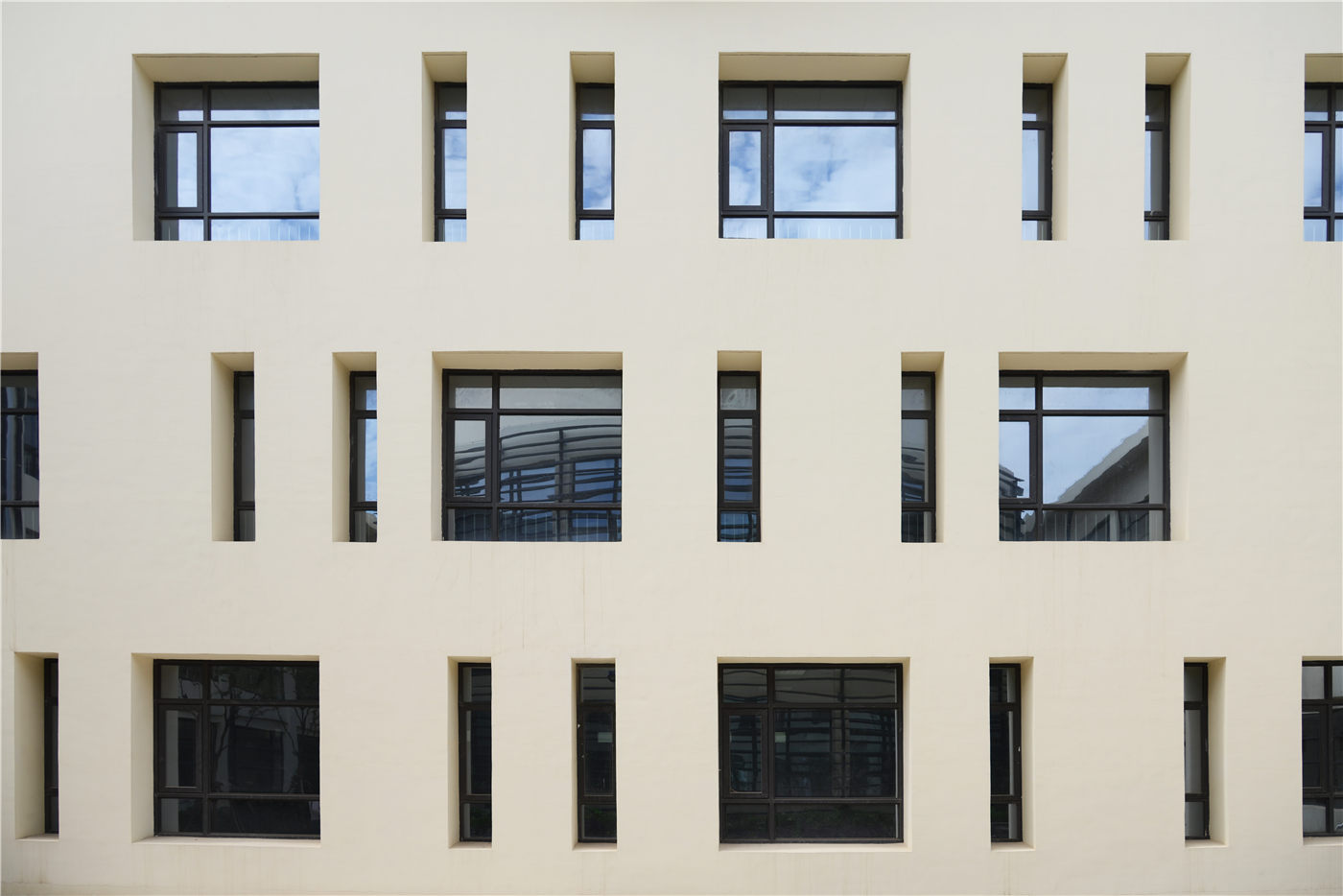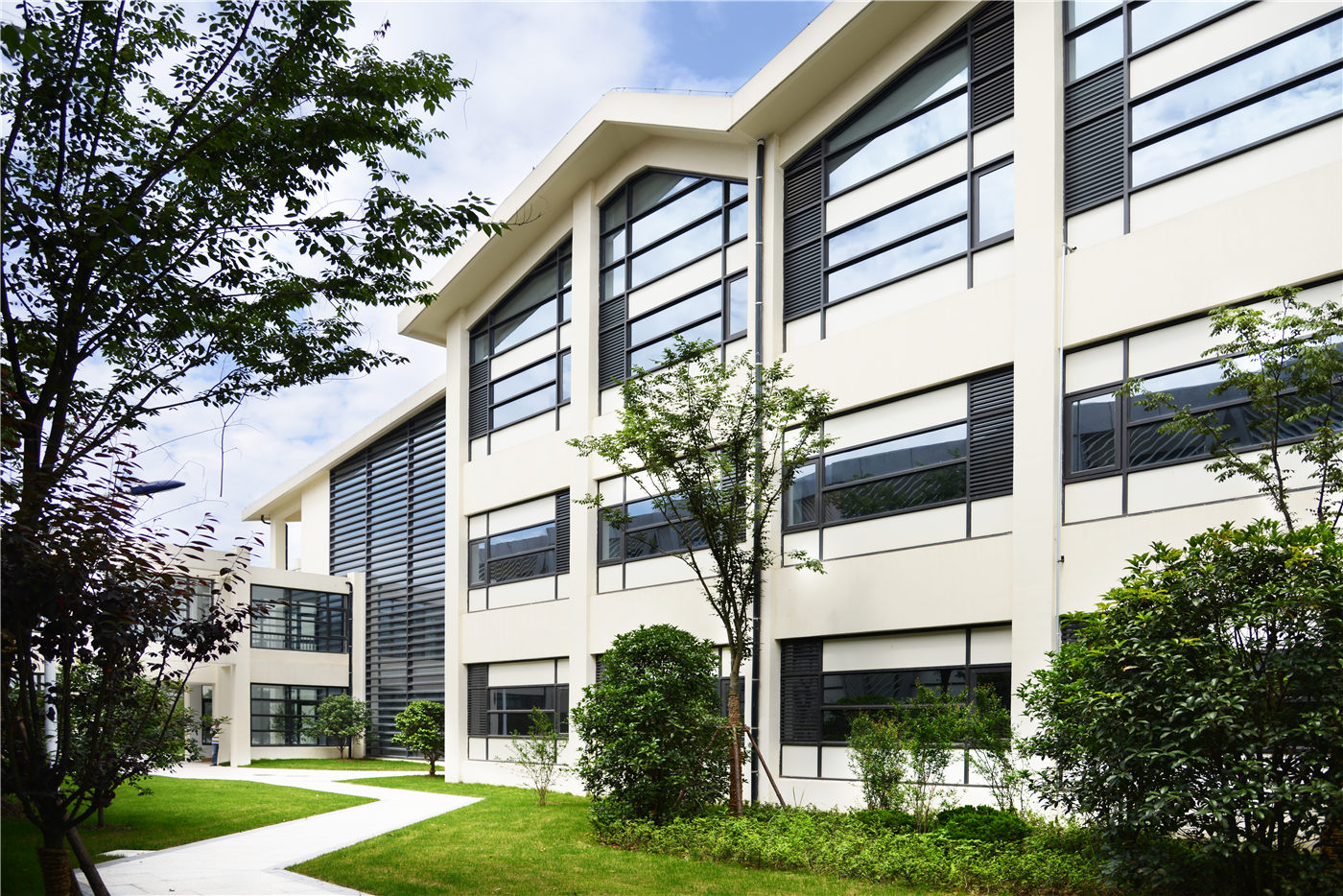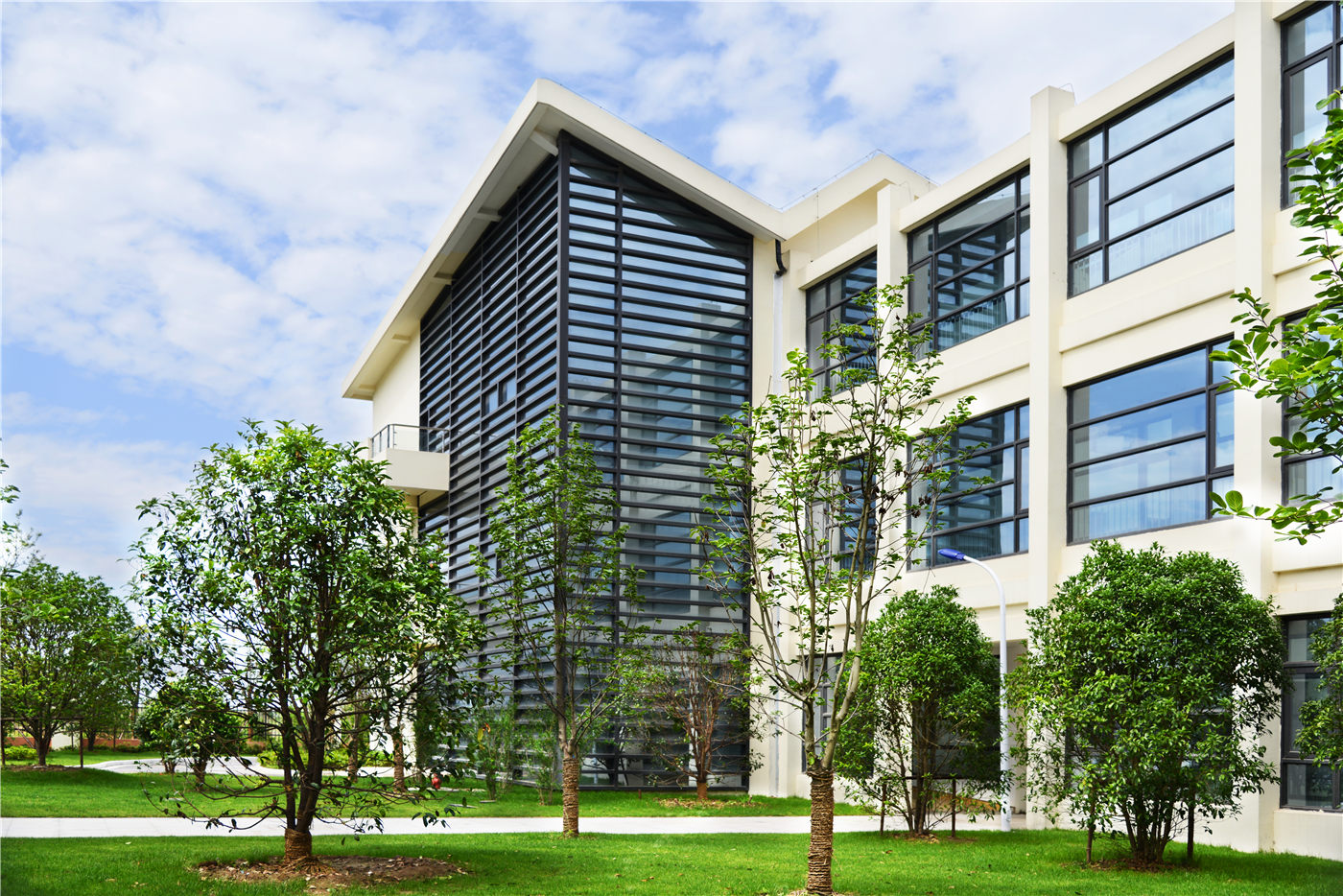 The sports hall is a multi-purpose building that comprises a swimming pool, a basketball court, a billiards room, and a student restaurant. To cater to different needs, the roof and facade structures are separated so that each part of the facade can reflect the interior spaces while maintaining a continuous roof. The rhythmic roof design represents the school's main expression as it faces the city. The triangular wall structure, with white louvers, emphasizes the finer details of the large structure. Balconies hanging from the second floor provide an outdoor viewing area for teachers and students to watch games on the playing field and add to the richness of the facade.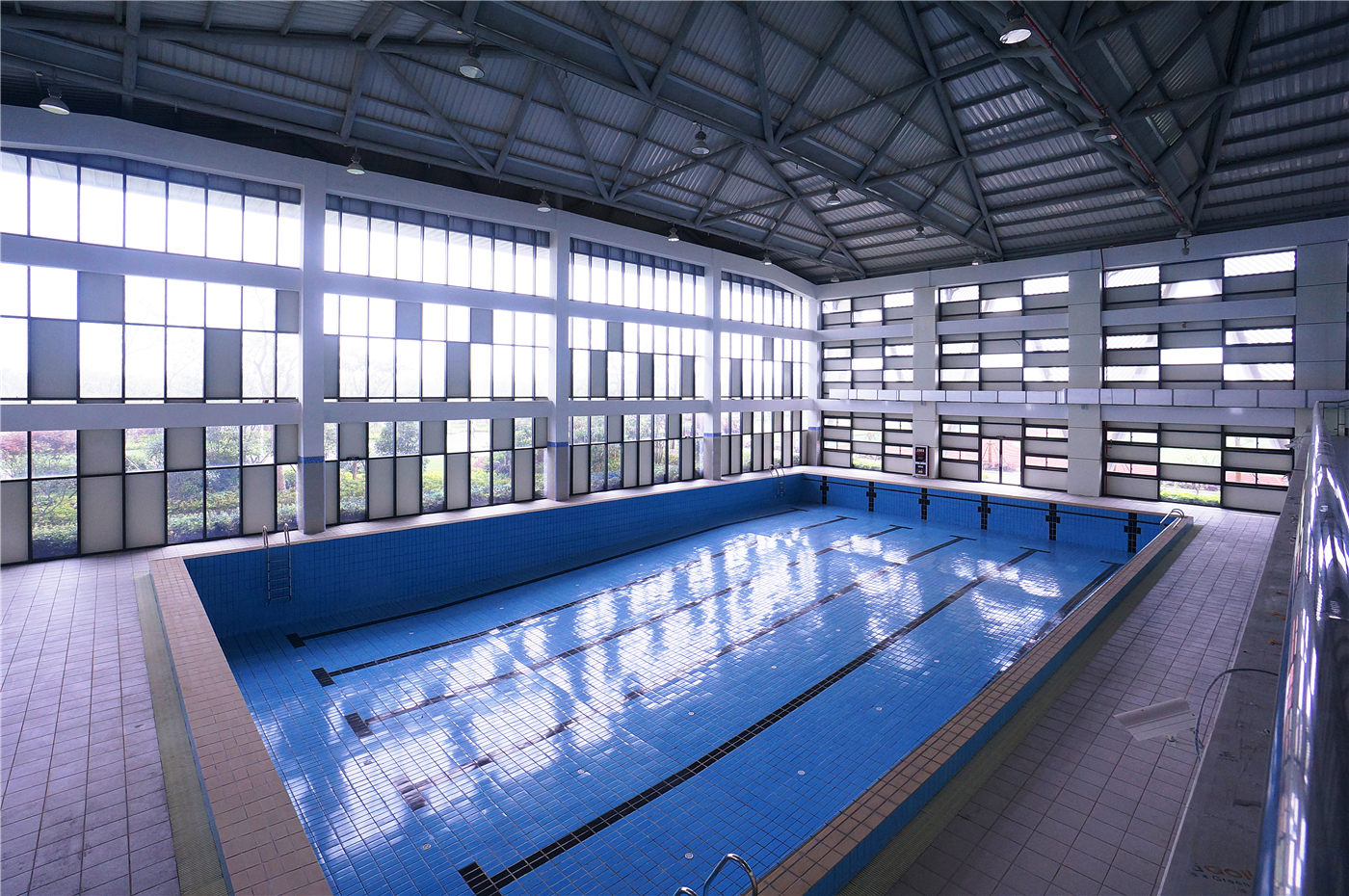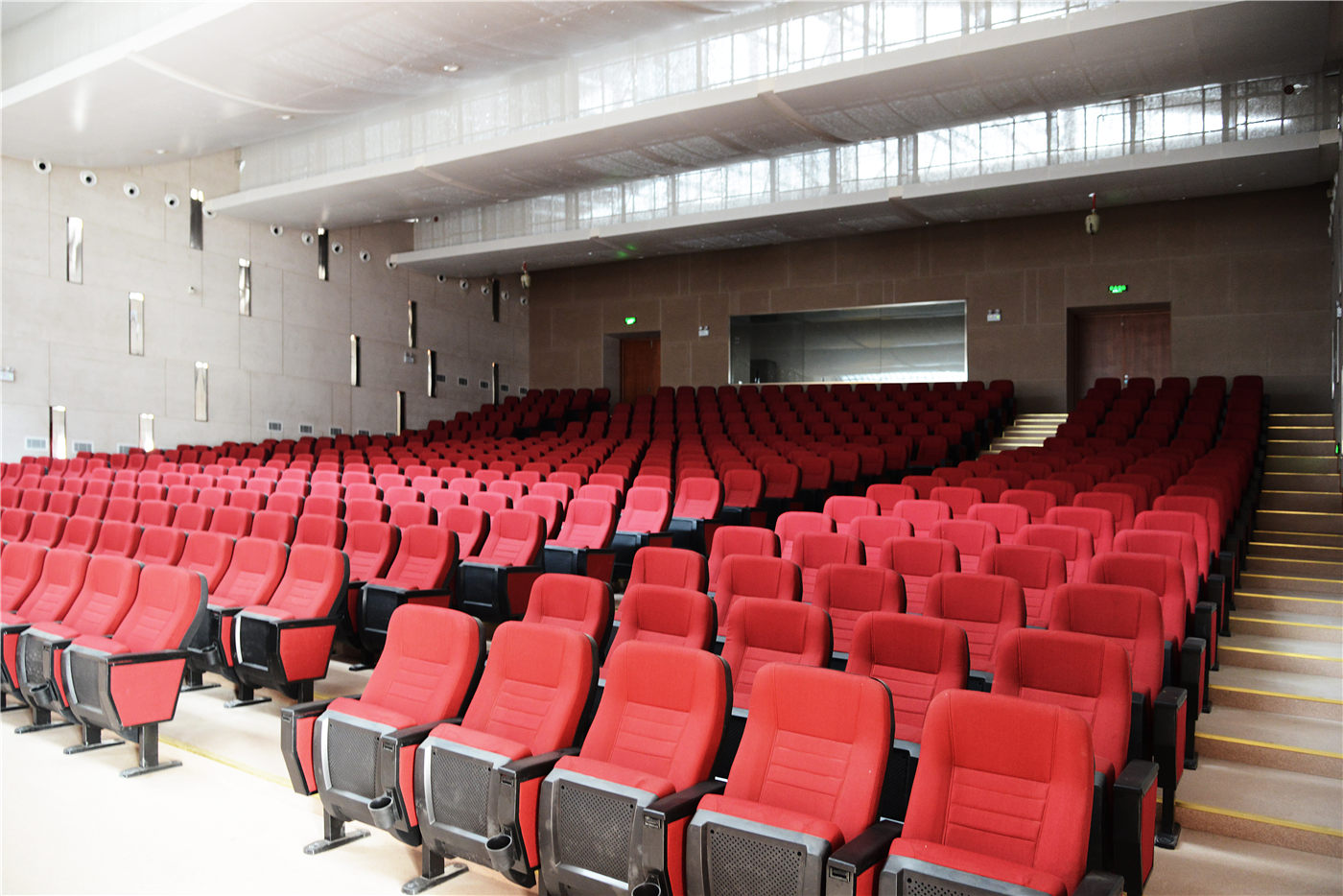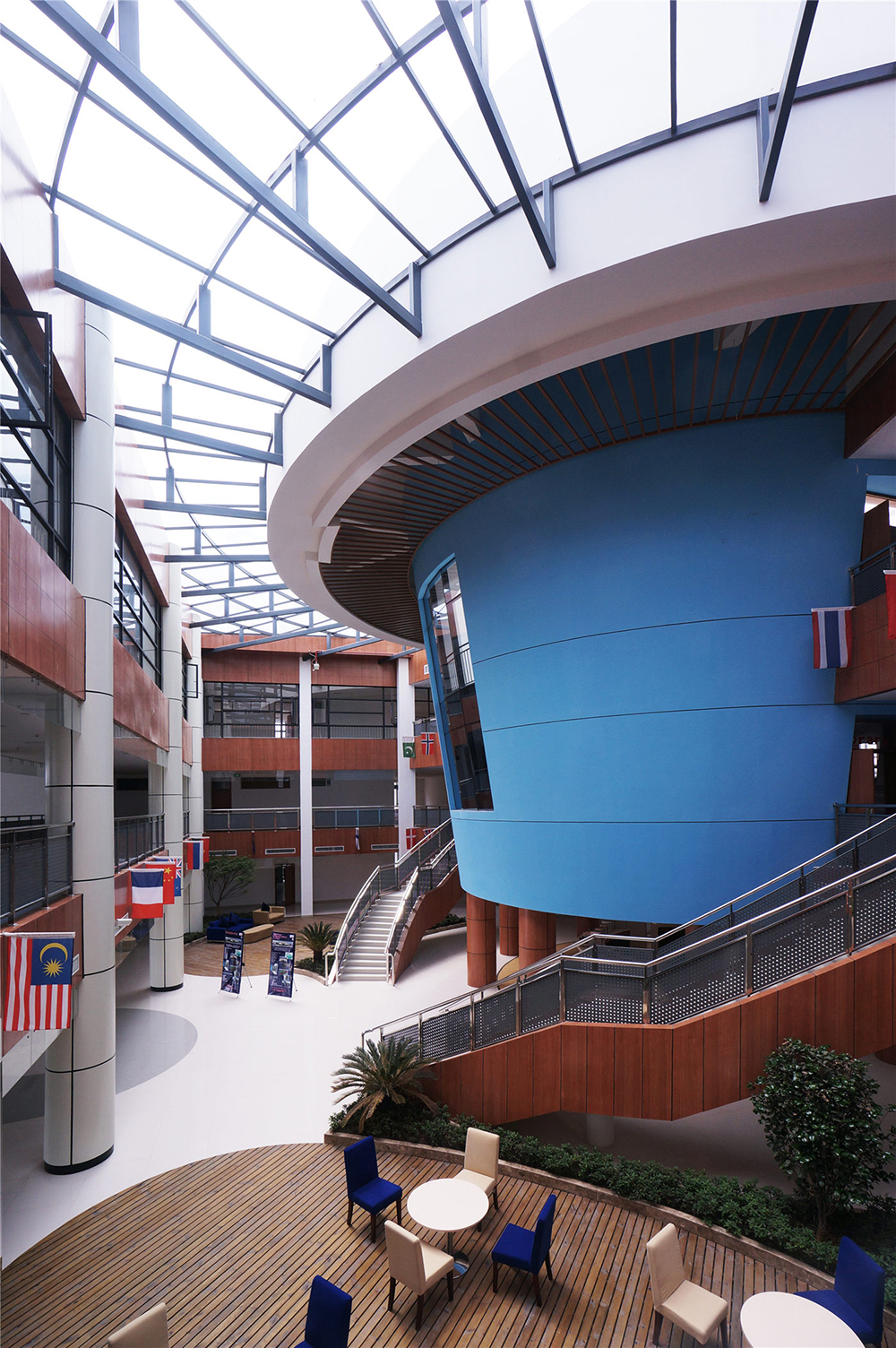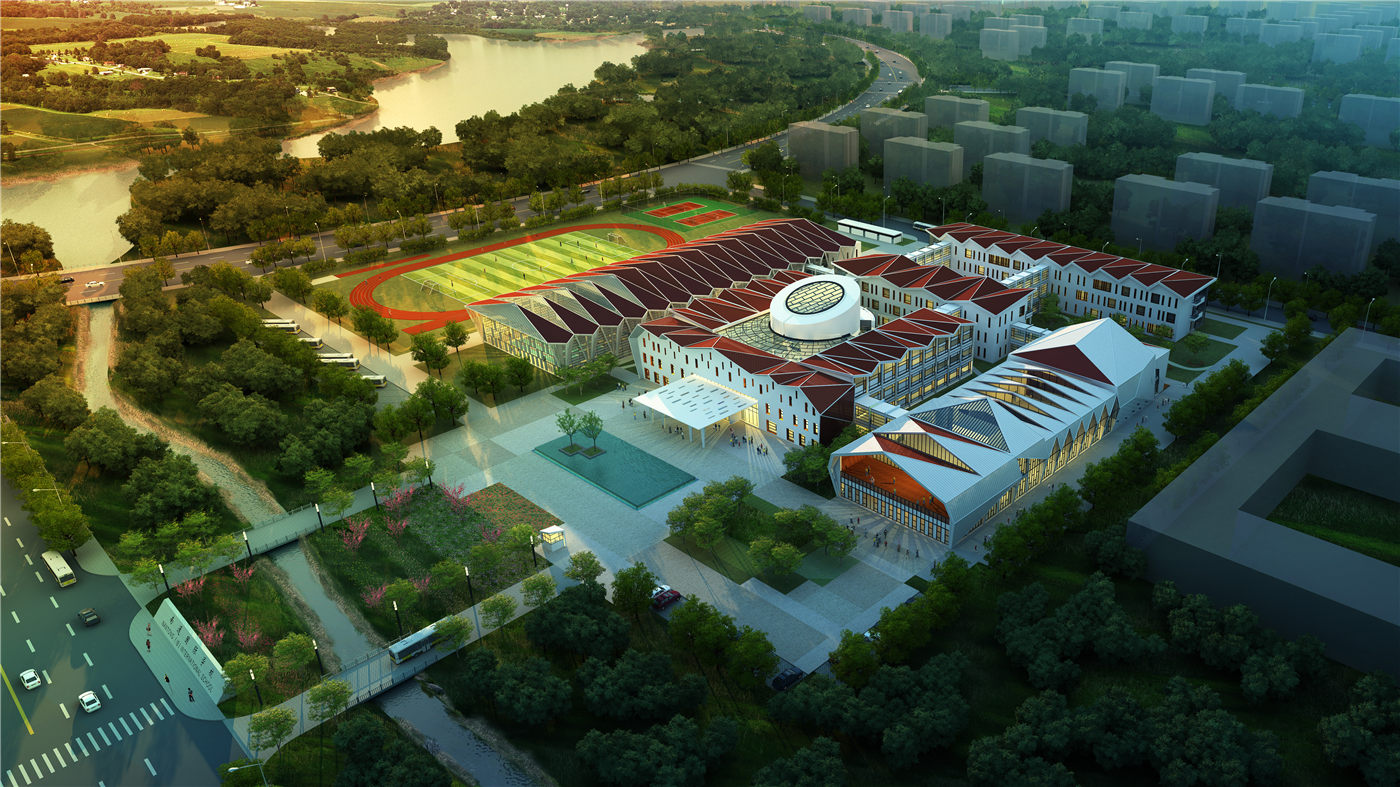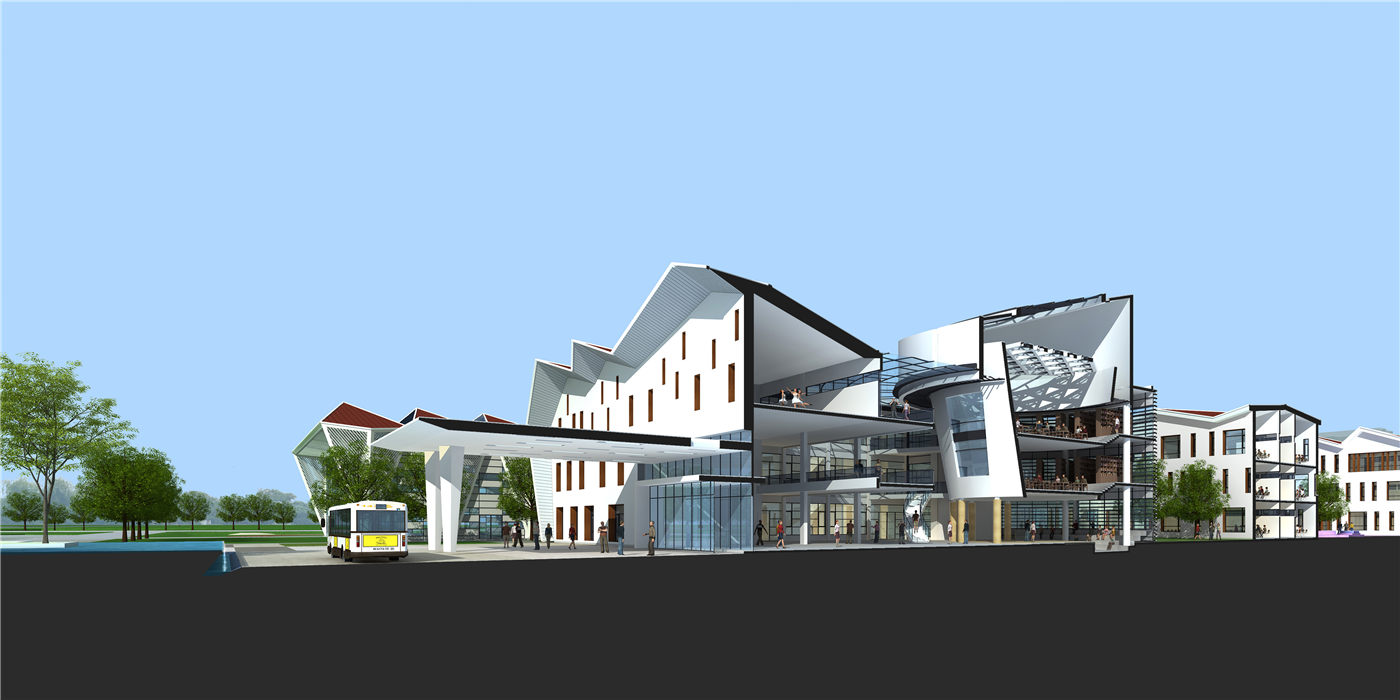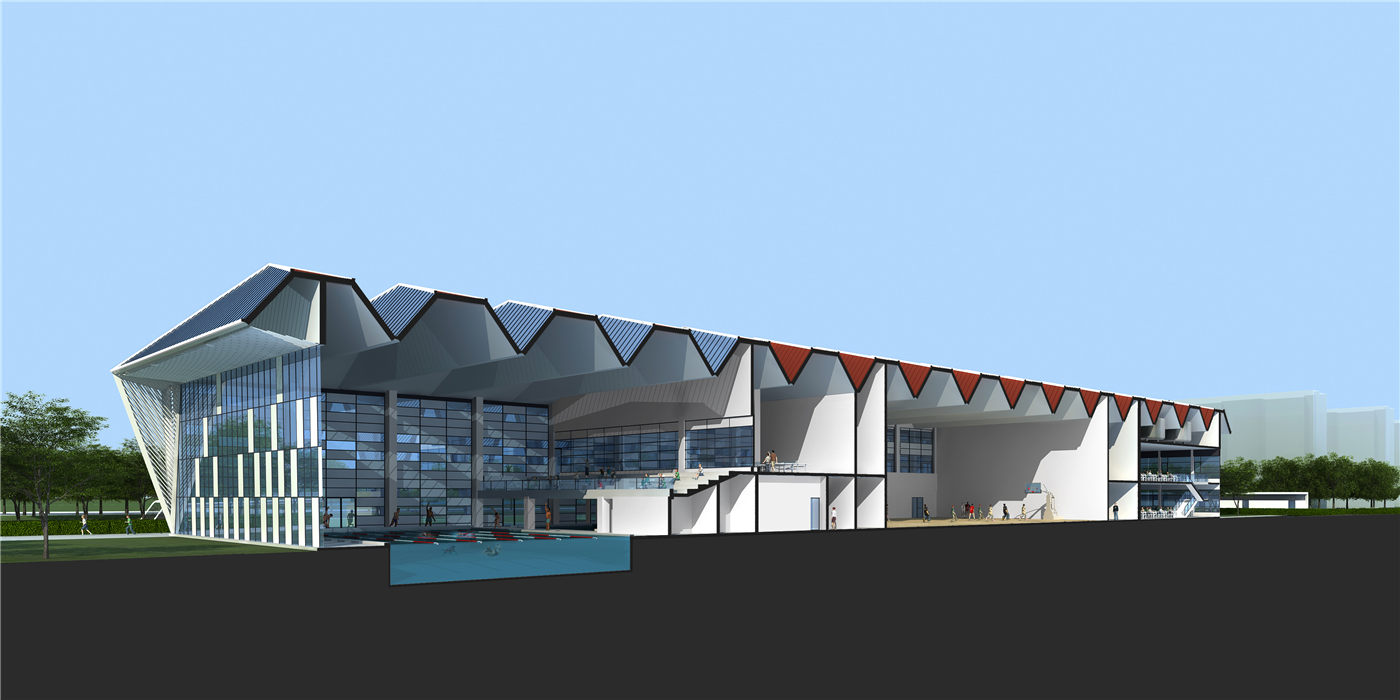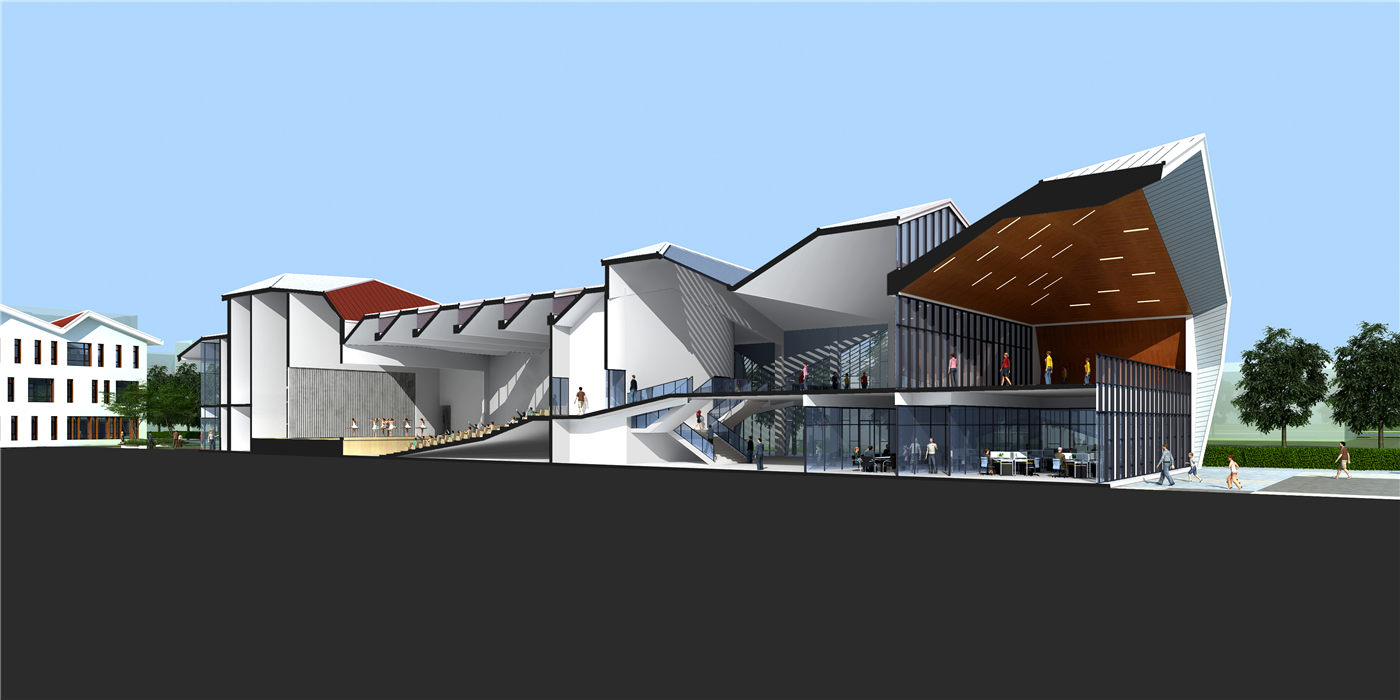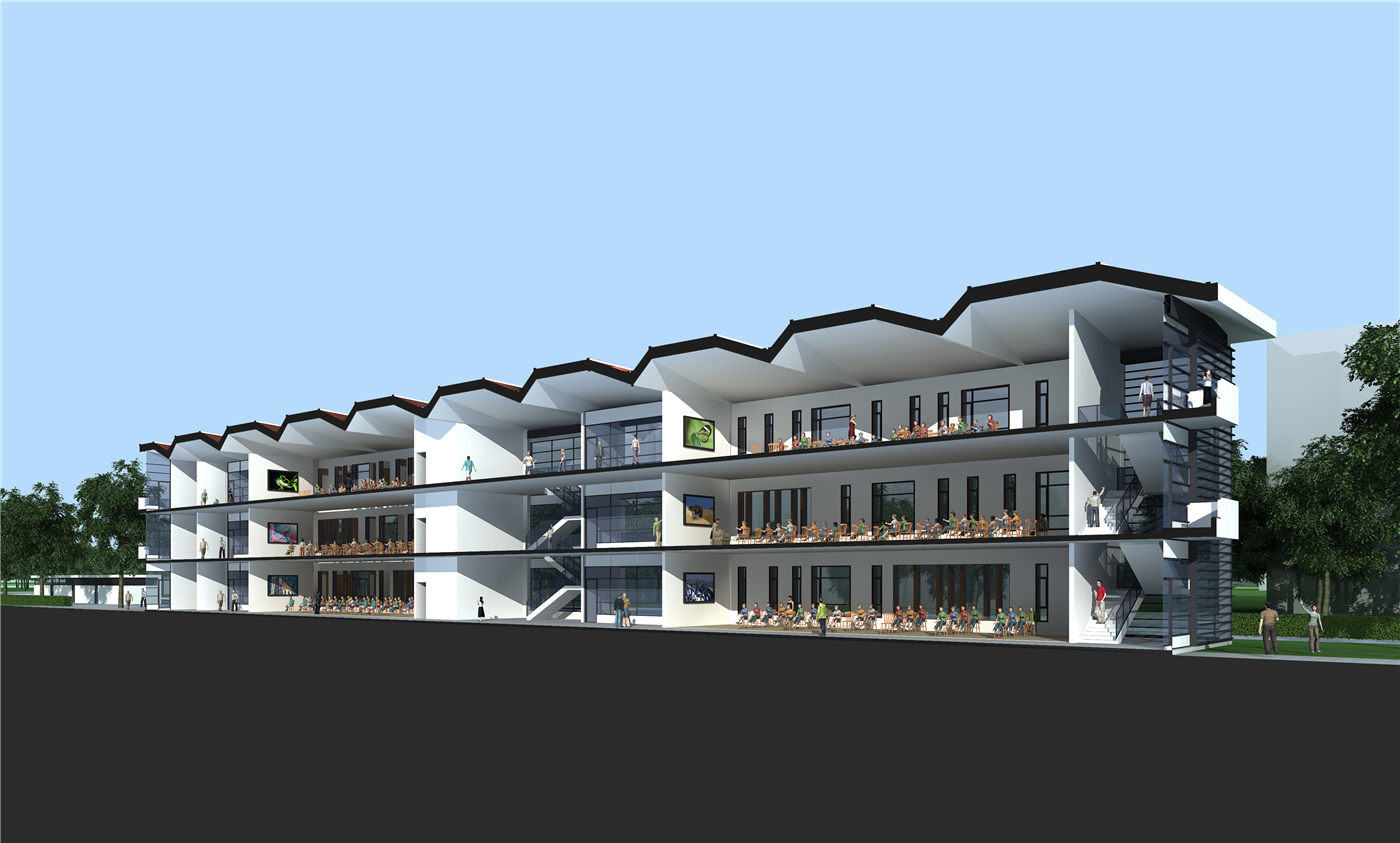 Location: Nantong, Jiangsu Province, China
Area:25,000㎡
Status: Construction Complete
Design Finish Year: 2010
Completion Year: 2012