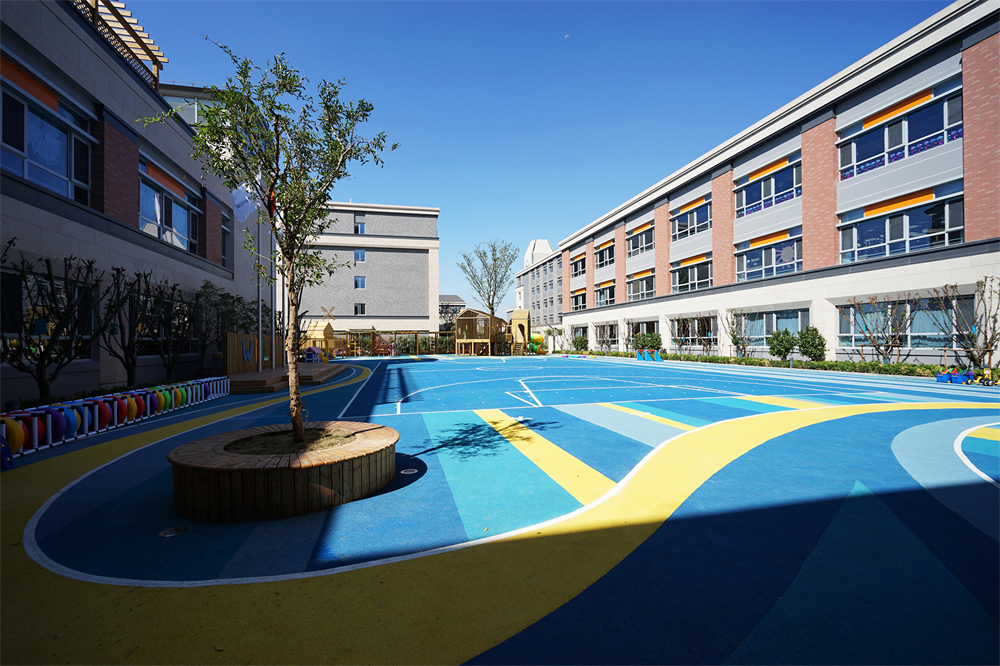 Kindergarten is a place for children to grow and learn, and for them, everything is new and unknown. The environment itself is a medium for them to understand the world. That is why in designing the outdoor environment, we prioritize the principle of "exploration and perception," creating spaces and facilities that allow children to better comprehend the world. This way, while engaging in activities and games, children's curiosity and desire for knowledge are also satisfied.
Games play a crucial role in a child's life, and a kindergarten's play equipment should be available throughout the school to meet the varying needs of children of different ages. We integrate children's psychology and behavior into the design of play and activity areas and work closely with school teachers to align with their educational philosophy for children. Every aspect of the design, from game content, routes, activity zones, spatial scales, elevation changes, plantings, and the colors and types of play equipment is meticulously researched and considered to create an exemplary outdoor space for early childhood education.
The colorful entrance gate conveys the lively and playful image of the kindergarten, while the hand-washing station at the entrance is an intriguing installation that combines water, sound, wind, and color. The interlacing water pipes, matched with bright colors, along with interactive elements such as loudspeakers and propellers, make it very fun.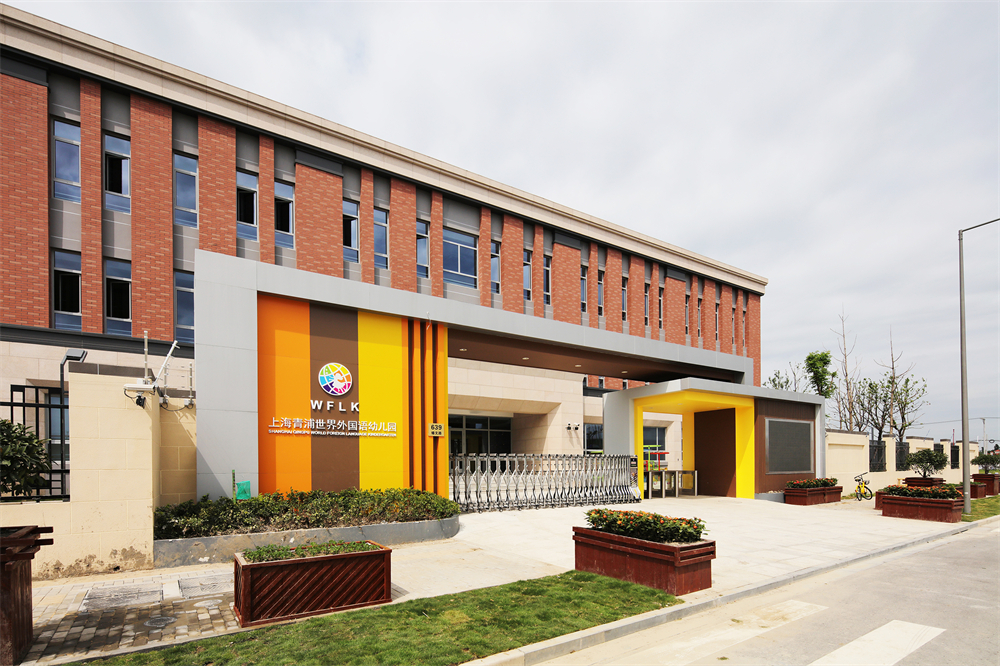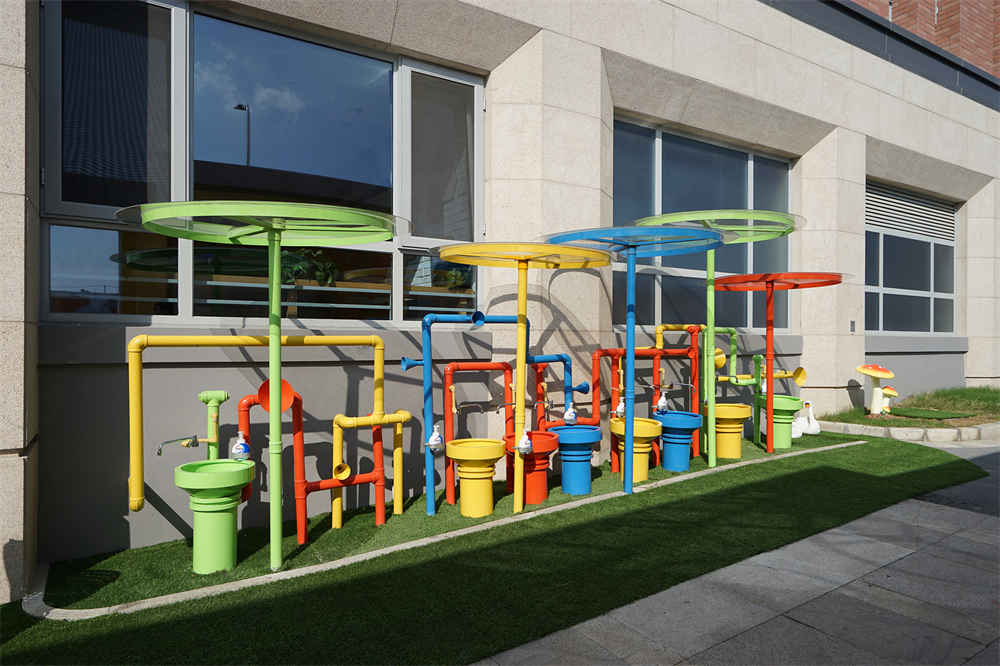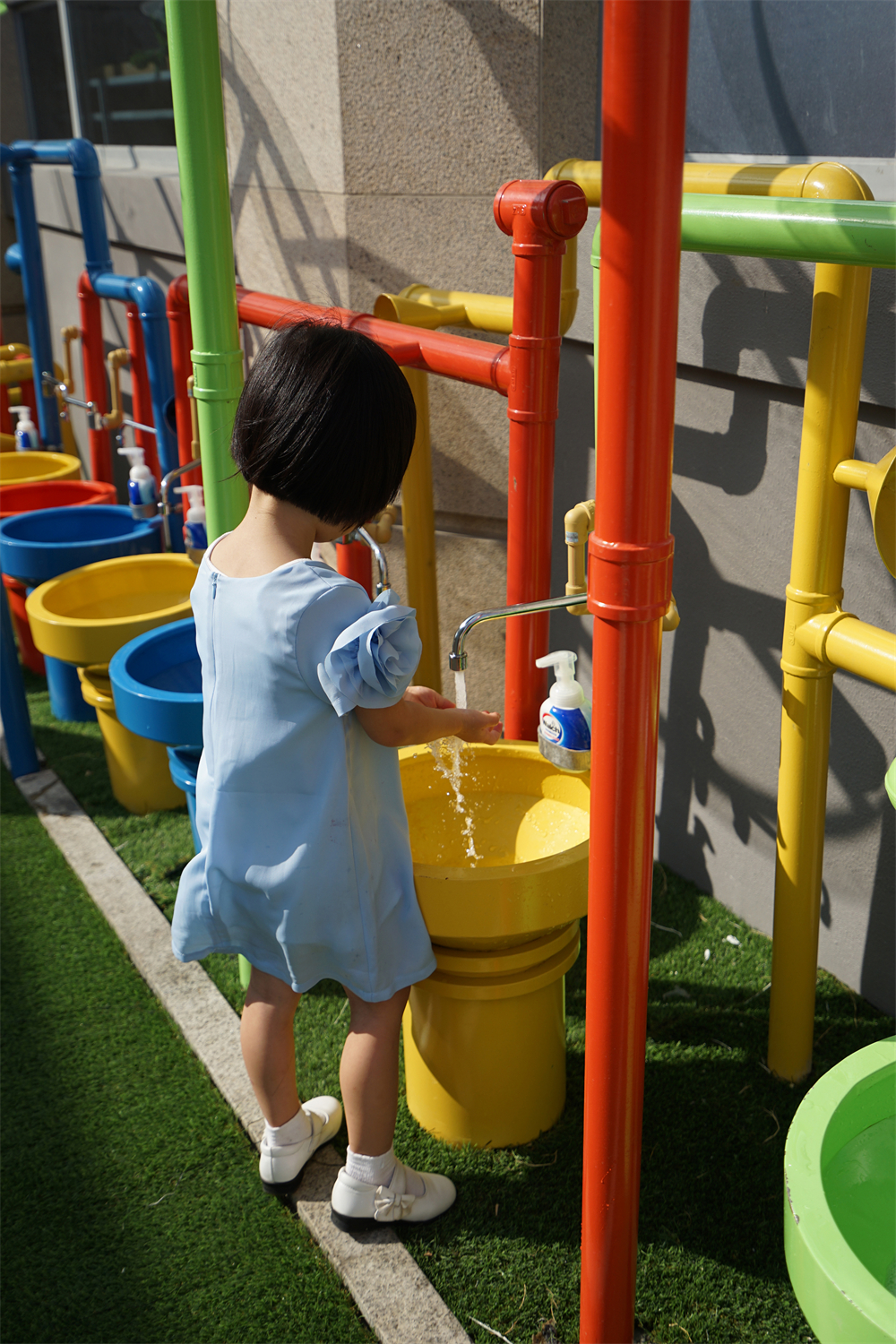 The campus courtyard serves as a game and sports area, allowing children plenty of space for running, jumping, resting, and engaging in group activities. The rubber flooring patterns guide children in participating in small-scale group games.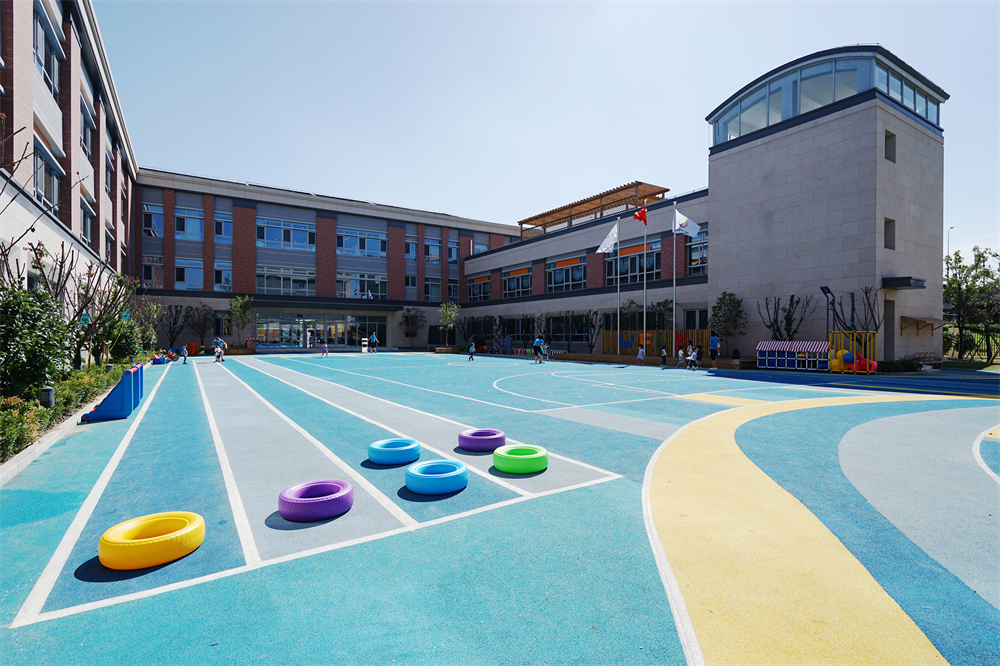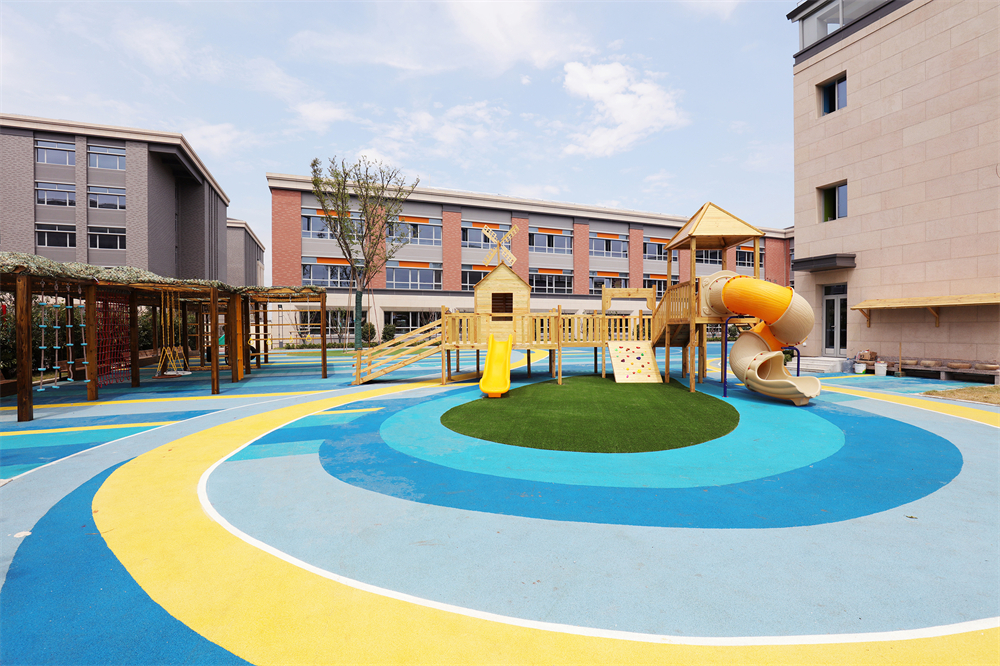 The treehouse in the corner of the courtyard is a highlight of the outdoor environment of the kindergarten. The activity space created through the combination of the cabin, platform, and trees allows children to get close to the trees and enjoy nature. The four small treehouses are themselves play facilities with different themes, such as slides, rock climbing, and climbing nets.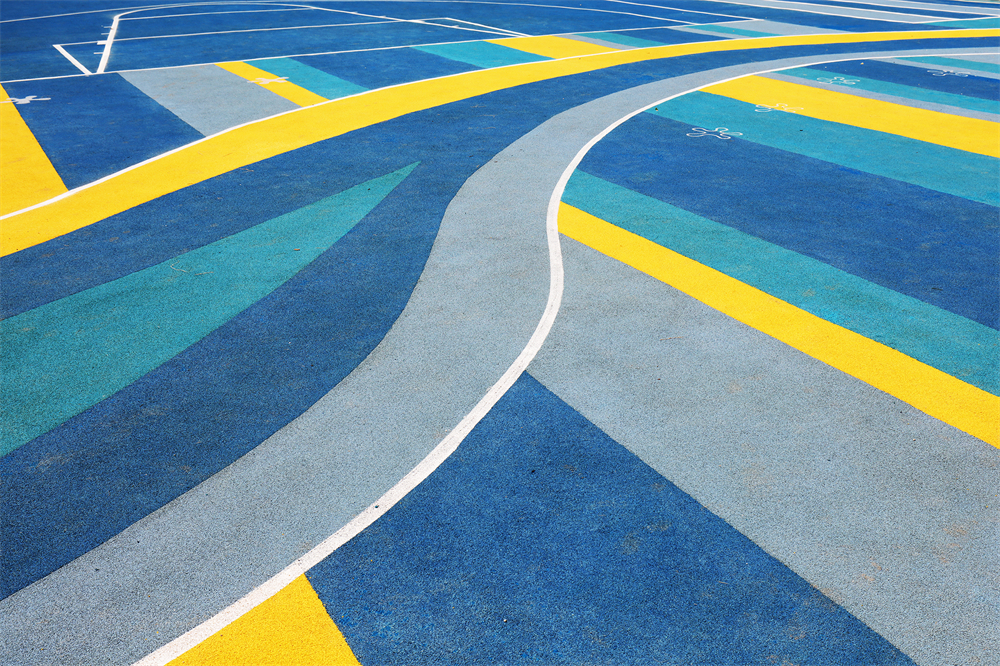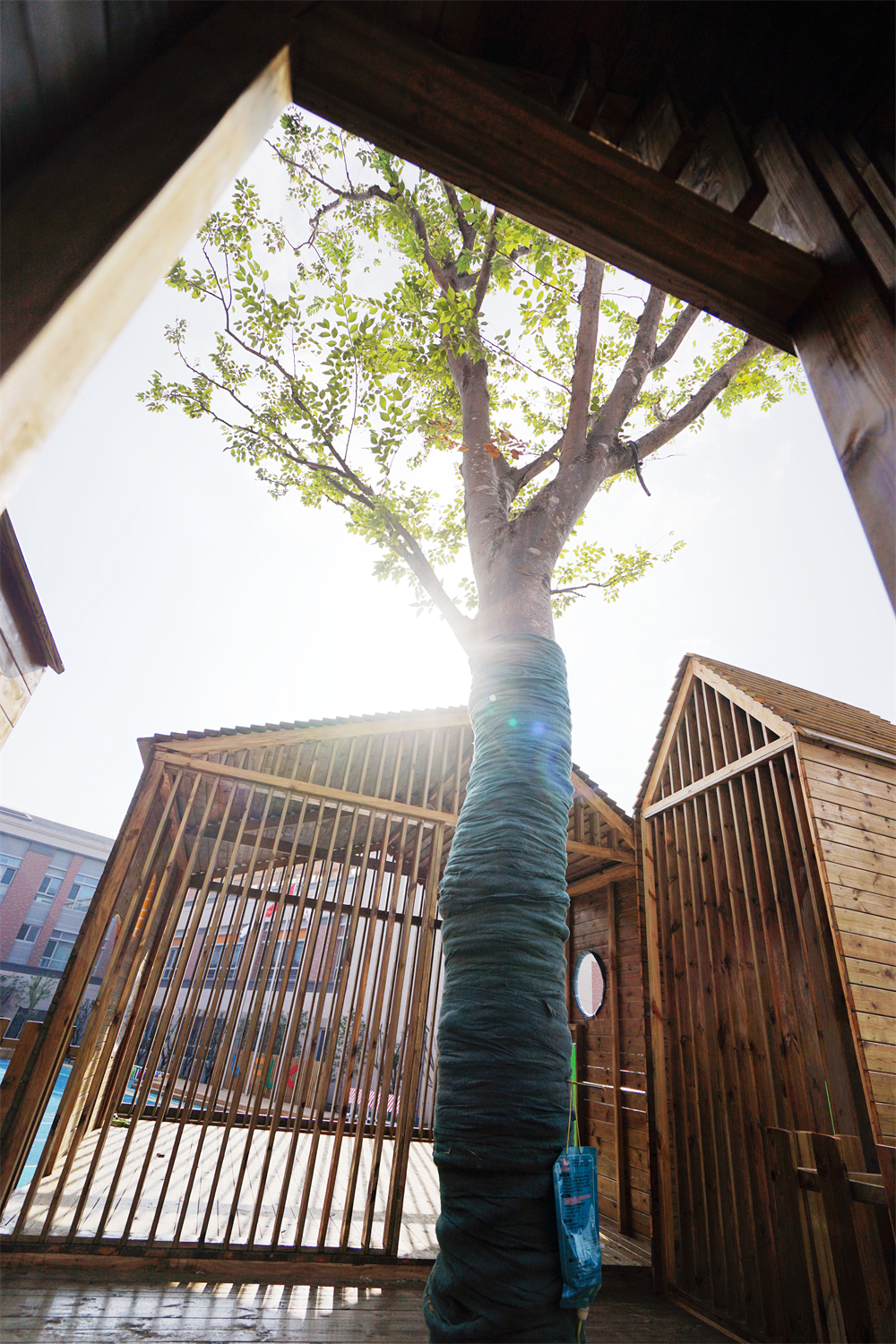 The pergola next to the treehouse combines the aesthetic appeal of wisteria with the educational and playful function of a climbing structure. In addition to promoting children's grip strength and climbing skills, the seasonal wisteria also helps them learn about flowers and their blooming cycles.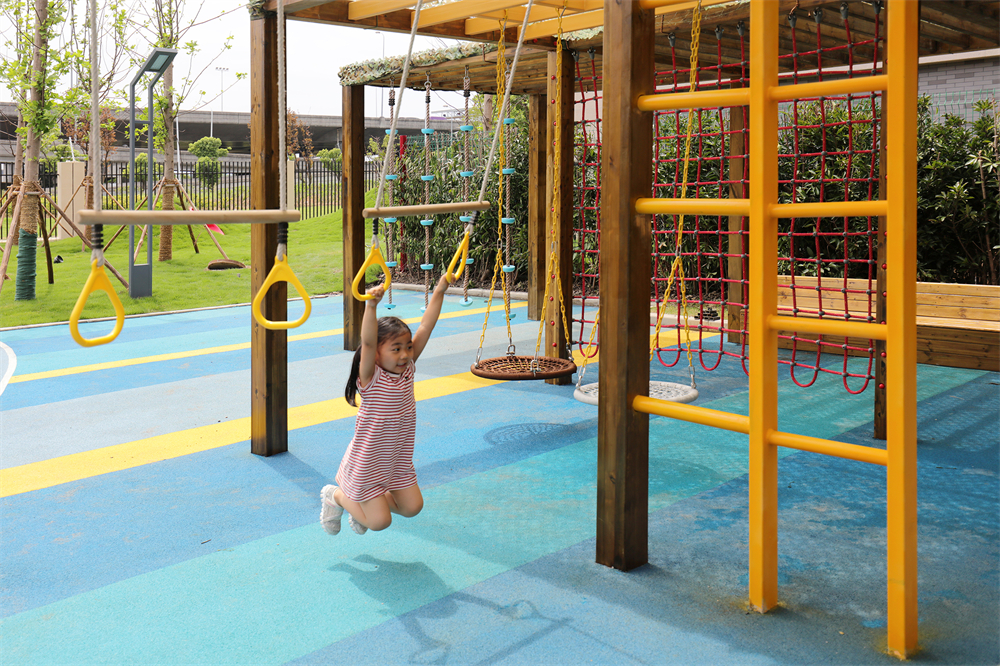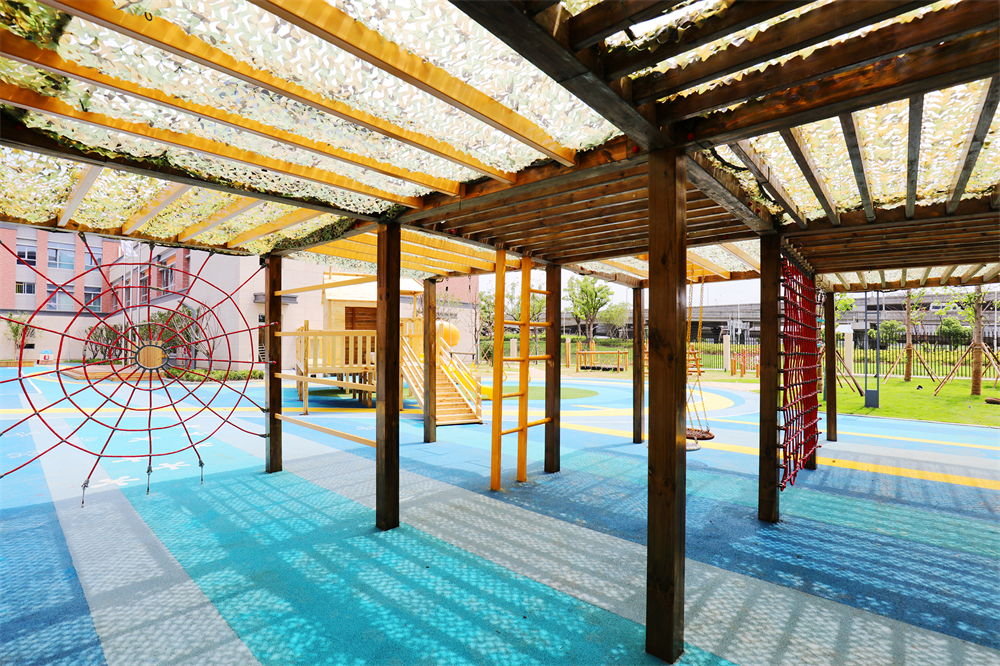 The green space on the south side of the campus is divided into four areas: the physical fitness and adventure zone, the forest cave exploration zone, the sand and water pool area, and the ecological orchard zone. The forest cave exploration area consists of several grassy slopes and caves that give children a sense of darkness and adventure in the light. This area strongly attracts older children and encourages them to explore and challenge themselves.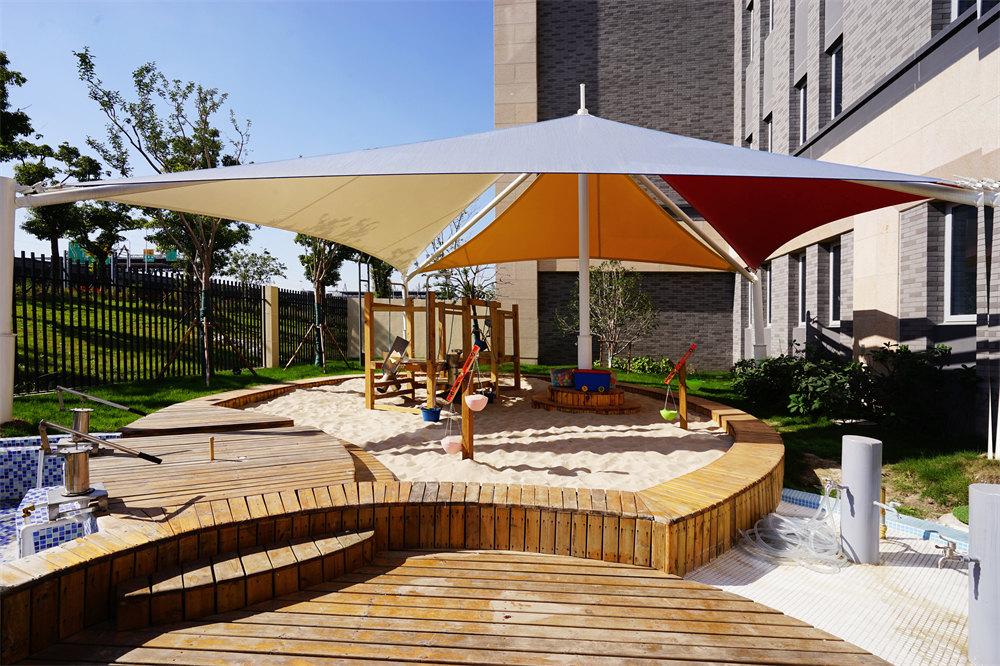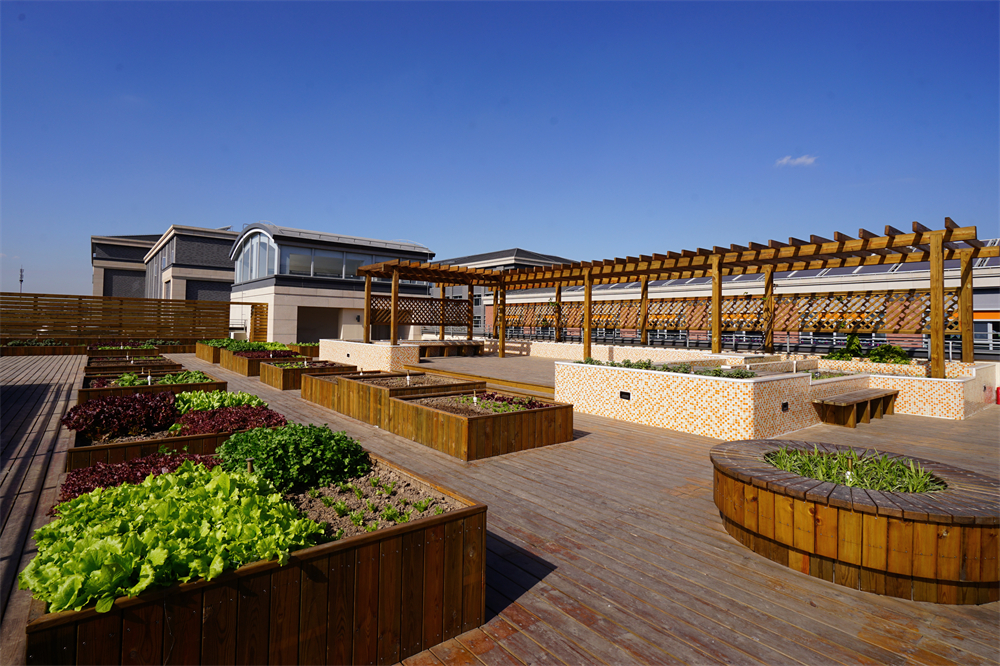 Location: Qingpu District, Shanghai, China
Area:4,700㎡
Status: Construction Complete
Design Finish Year: 2016
Completion Year: 2017