UpperRoom Coffee is a welcoming community coffee shop that seeks to provide a friendly and comforting atmosphere for people to share their stories and connect with others. The shop aims to create a space where customers can order a cup of coffee and find solace in the mellow brew while sharing their experiences and healing their souls.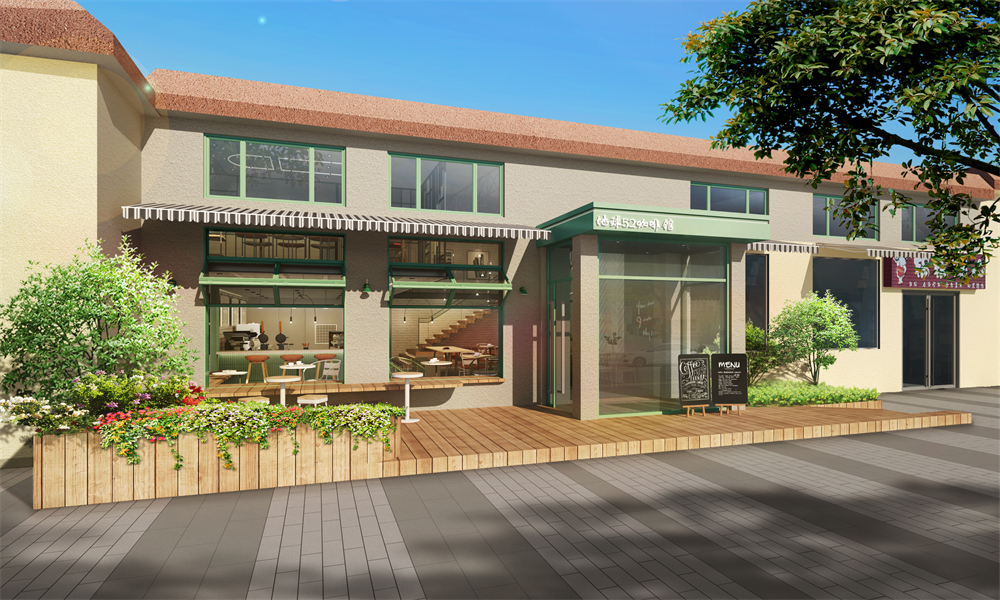 01 Community Openness
Situated on the fringes of a bustling residential community in the Fangshan District of southwest Beijing, UpperRoom Coffee is owned by a group of passionate young individuals with a shared mission of revitalizing neighborhood relations. With the aim of providing locals with a cozy and inviting space to enjoy a steaming cup of coffee, the cafe serves as a hub for social interaction and soulful exchange.
To maintain a positive and interactive relationship between the cafe and the community, the first floor of UpperRoom Coffee was opened along the street, featuring a miniature garden and a swing area. Swing seats, open windows, and the coffee bar are placed adjacent to each other, and the bar has a high level of visibility from the street. This setup also allows the cafe owner to engage in friendly interaction with the neighbors sitting in the swing area.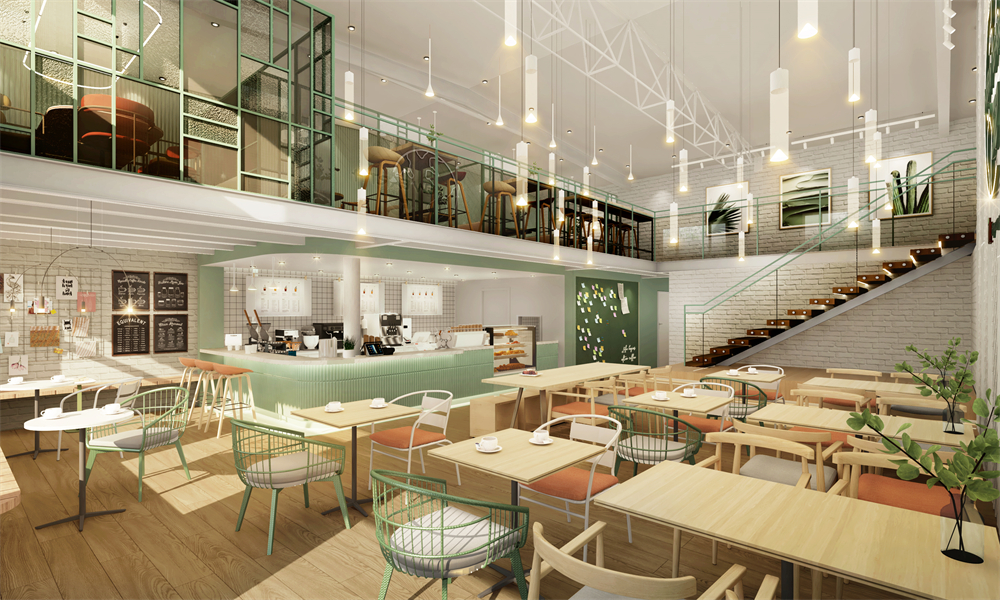 02 Multilayer Centripetal Space
To create a multi-functional and cohesive space with a multi-level spatial relationship, the UpperRoom Coffee utilized the L-shaped section relationship between the high-ceiling commercial house and the adjacent shop mezzanine. The original height was retained in the middle of the coffee shop, and a bar counter and mezzanine seating area were placed on one side, while the other side was reserved for the LOGO theme wall. The space features a staircase and platform at the end of the hollow area, which serves as the visual focal point of the entire space. The platform is multifunctional and can be used as a small stage for events.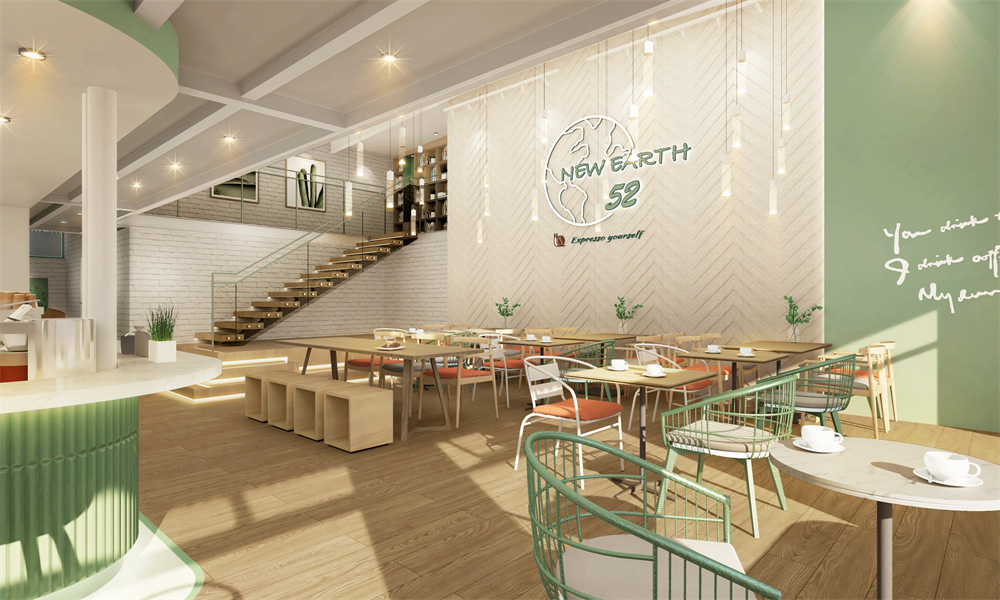 03 Community Friendly Atmosphere
To create a welcoming and friendly atmosphere in this community cafe, we have incorporated natural elements such as logs, as well as a color palette of white, green, and orange. We have also used materials such as antique cultural bricks, textured tiles, embossed glass windows, and natural textured solid wood to provide a balance of modern and nostalgic design, catering to customers of different ages and preferences. The combination of these elements helps to create a warm and inviting environment where people can come together to enjoy good company and delicious coffee.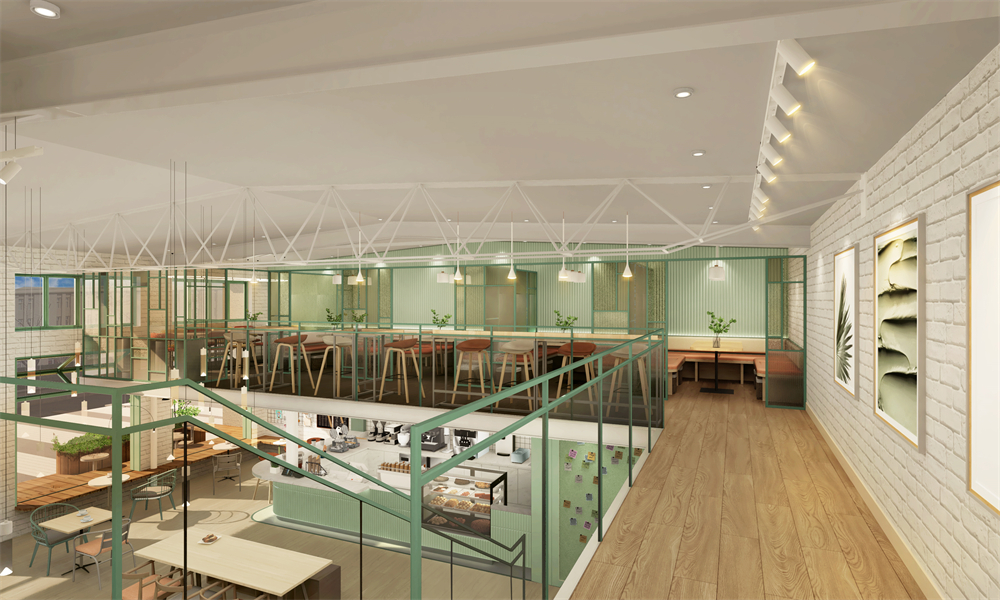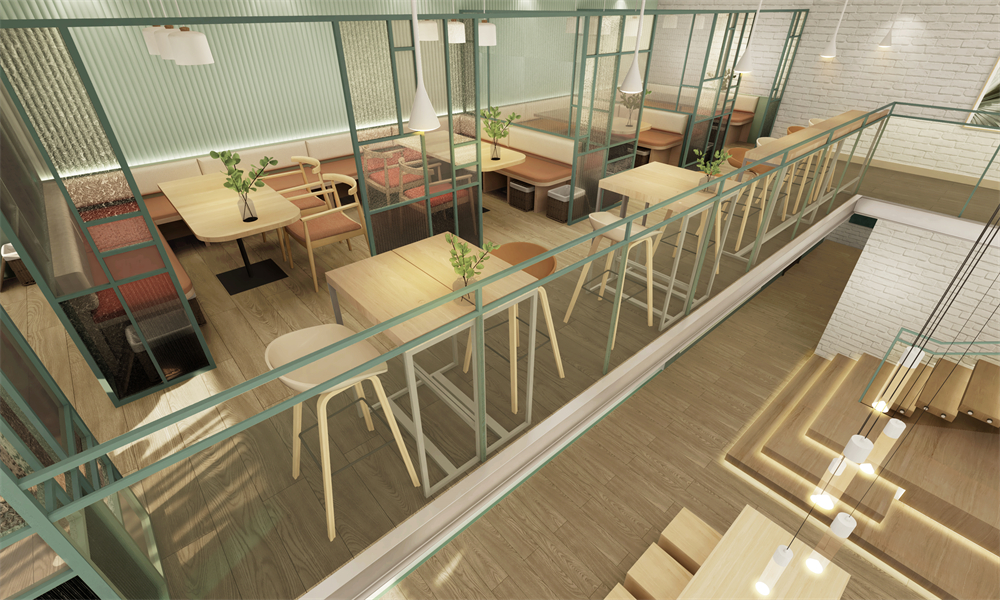 04 Composite Function
To appeal to a diverse customer base, the UpperRoom Coffee includes various features beyond just coffee and dining. The shop owner aims to offer team building meeting rooms, escape rooms, and parent-child libraries, among other functions. The wooden stair platform is also utilized as a stage for important events, and the seating on both floors can be rearranged to transform the cafe into a versatile performing space.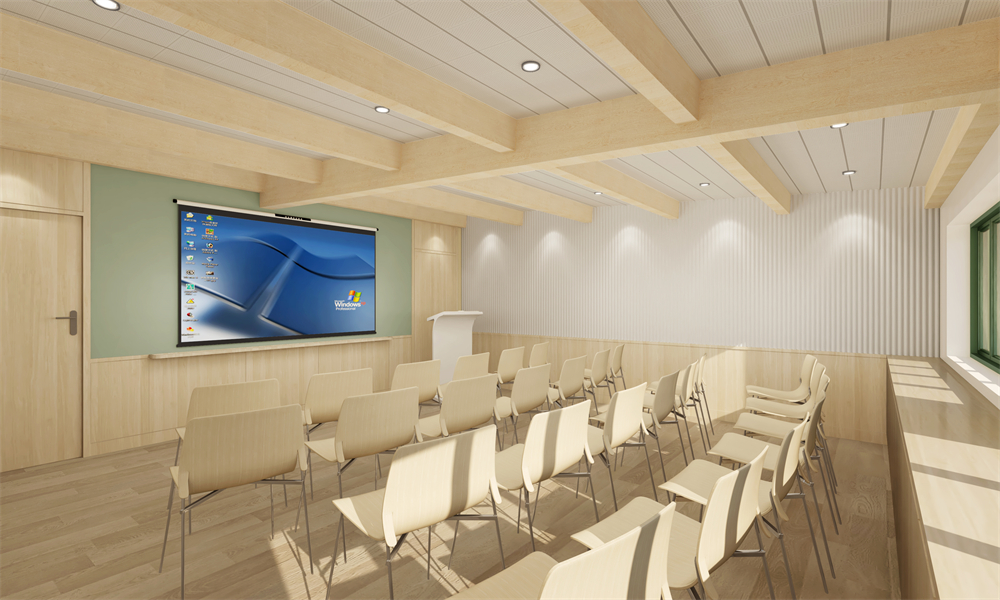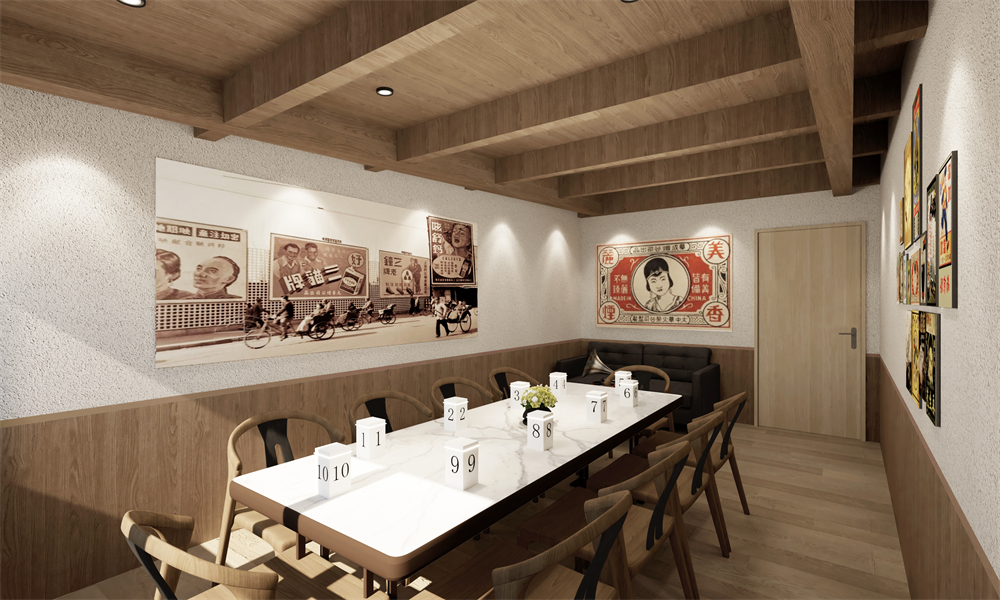 Location: Fangshan District, Beijing,China
Area: 300 ㎡
Status: Construction Complete
Design Finish Year: 2018
Completion Year: 2019